Welcome To APAC BUILDERS EQUIPMENT
APAC Base Guardrail System is a simple, fast, and cost-effective way to build temporary handrails on a construction site. In addition to ensuring worker safety, the system is used in order to increase productivity at the same time.
We offer a modular design for the base guardrail system with a safety rail that can be adjusted to meet the demands of different environments. With the use of the reusable components of the system, it is possible for the system to be adapted to other projects in the future. 
base guardrail system for sale
APAC has engaged in construction industry for over 7 years. We take a deep dive into the details of what you need, providing solutions for each project. 
If you would like your guardrail powder-coated in specified colors or customize logo on it, just reach out to a member of our team.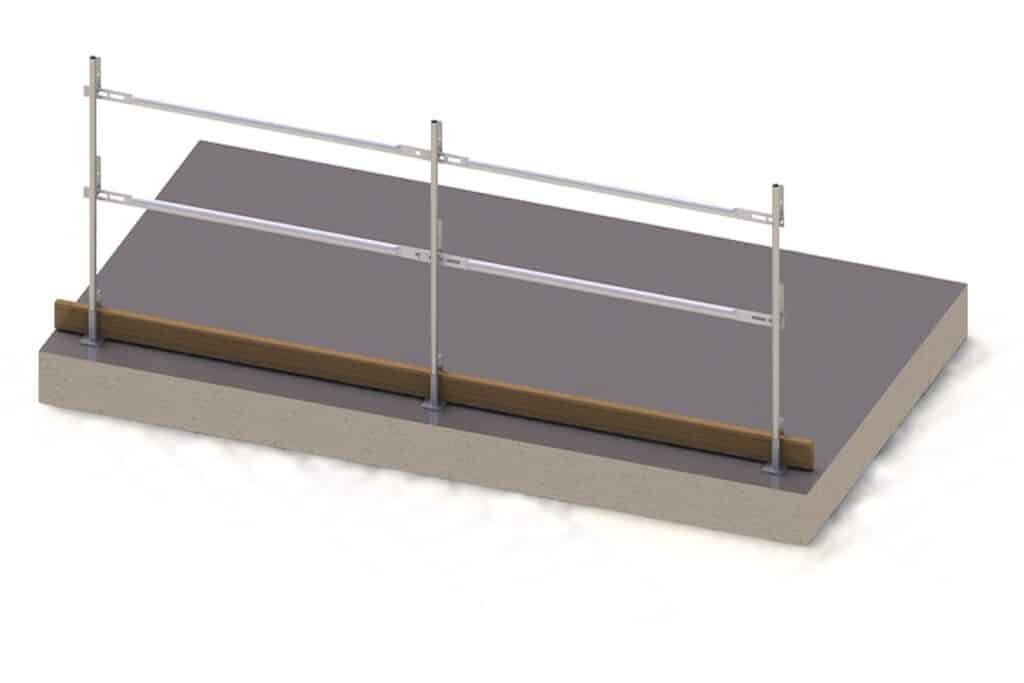 Cost savings

meet and exceed OSHA standards 29 CFR 1926.502 and EN 13374 Class A

allow for on-site assembly and no experience is required for installation
Portable Base
Easy Installation
Coordinating Colors
Freestanding Guardrail Systems
Solid construction
No waterproofing required

 

Quick and Easy assembly and disassembly

 
aluminum guardrail system
lightweight
durable, weather-resist, and anti-corrosion
It enables to work on balconies, terraces and roofs
Advantages of the base guardrail system
■ Heavy weighted bases prevent tipping
■ Fast installation and time saving
■ Modular, reusable components
■ Easily stackable for transport or storage
more information about base guardrail system

APAC's professional after-sales service
Operating manuals, safety risk checklists, installation/disassembly and other operating videos available
Provide production progress and milestone quality reports so you can track the status of your orders in real-time
A percentage of easily consumed parts are included free of charge with the product
Let's start a new project together