Welcome To APAC BUILDERS EQUIPMENT
Many safety accidents in the construction industry are related to working at heights, sometimes because of sliding debris or tools, and others because of injuries or deaths of falling people.
How to make people or objects fall to a low level has always been a concern and discussed question. With the upgrade of technology, the modified Edge Protection System can solve these core.
Edge protection systems (also called fall protection systems) are used to protect building and construction edges, technical openings (such as elevators), roof edges, passages, and other areas where there is a risk of falling from heights. problems more effectively than the traditional guardrail system.
Common usage scenarios of Edge Protection Systems
In addition to the above advantages that the Edge Protection System brings, it also conforms to the global strategy to maintain the sustainable development of society, about creating a better work environment, less wasted resources, and improved economic development.
More and more contractors are already using and benefiting from edge protection systems in their projects.
Used in commercial construction for the protection of workers from accidental falls over open edges on building sites, such as at a sidewalk or roof edge.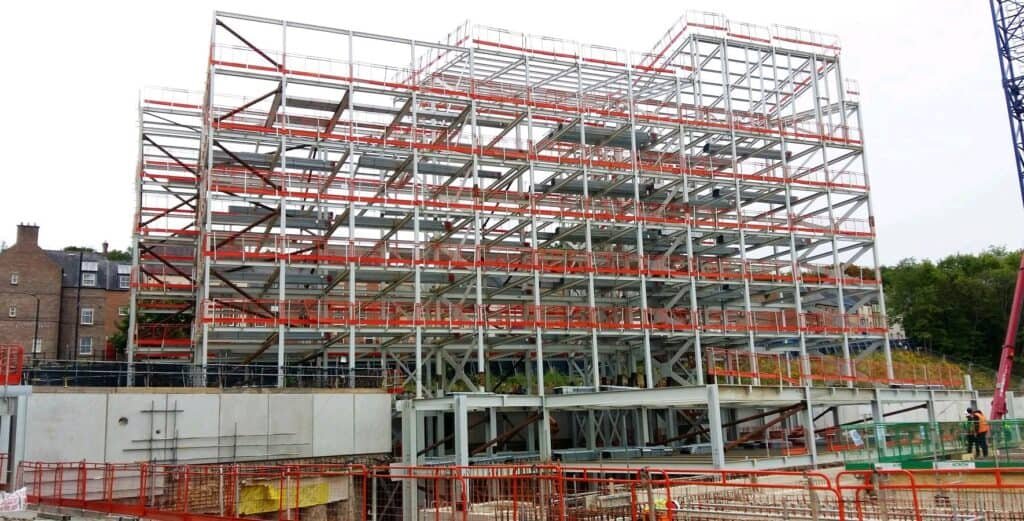 Used to protect the edges of factories, power plants, warehouses, and other highly specialized facilities construction projects from accidental damage.
Provides compliance equipment for fall protection in residential construction, preventing a construction worker from reaching the height of a fall hazard or falling over the roof edge.
INFRASTRUCTURE CONSTRUCTION
Used in infrastructure projects, designed to protect the edges of a structure from various types of impacts and hazards from the surrounding environment.
Your TURNKEY partner for
edge protection systems
and worksite safety equipment
APAC Edge Protection System: Your #1 Choice
Starting from the beginning of originally developed concrete edge protection barriers to protect roofers working on commercial projects, as the years continued, APAC began growing with famous construction contractors, providing edge protection systems, guardrail systems, and various temporary fencing and safety netting applications for construction projects.
Trusted by Engineers and Purchasing Leaders at the World's Most Successful Construction Companies
Edge Protection Equipment
APAC assures that the design, manufacture and test of our edge protection equipment are by the relevant specification quality requirement. The components of different systems can be well-matched with mainstream brands, which will significantly reduce your purchasing costs.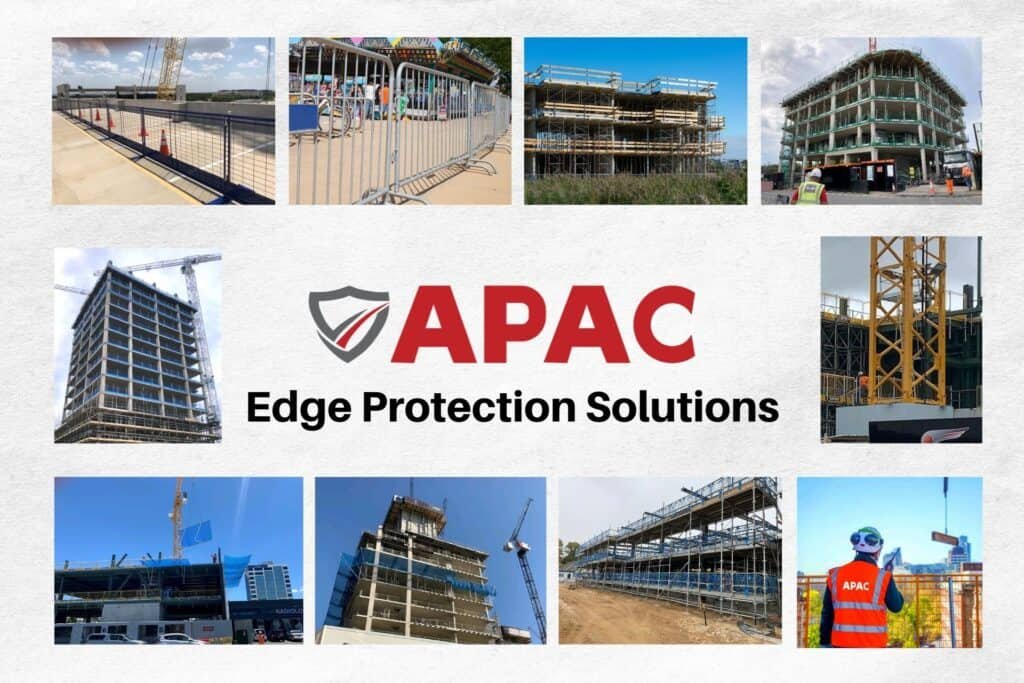 Edge Protection Solutions
In addition to outstanding products, APAC also has a professional technical service team. According to your needs, we can design precise 3D construction edge protection solutions and provide the consulting to get the project done correctly. Don't worry, and it's completely free of charge.
3D Modeling
Catalog
Install Guide
3D Modeling
Whether you are an engineer, purchase leader, product manager, or project manager, our 3D modeling is convenient to show you the product structure overviews and design concepts.
Catalog
Install Guide
Premier Edge Protection System manufacturer
Focus on the construction Edge Protection industry for over 10 years, APAC Builders Equipment Company has been recognized as China's leading manufacturer of quality edge protection equipment for the commercial and industrial construction market.
We have 3 bases to manufacture the entire edge protection system, and the capacity can reach up to 12,000 ㎡ daily.
We can provide not only conventional-size mesh barriers but also design and manufacture according to the protection standards of different countries and budget requirements.
We are open to your orders; whether a container volume or a bulk order, we will spare no effort to meet your most detailed requirements.
1. Receive instant inquiry
You can contact our engineers directly by email or WhatsApp or write down your need on our online quoting platform. APAC engineers are fluent in English and can promptly reply to you this question.
2. Corfirm unit arrangement
Configure EPS parts specifications, and select a lead time that suits your project schedule.
Suppose you are looking for edge protection systems for flexible applications. In that case, APAC may also be ODM until you confirm the fit sample.
3. Production
We select the best manufacturer material for your order, and production begins immediately.
According to the project requirement, master the production schedule and process to complete the product within the budget.
4. Quality control
All products must go through four checks in the manufacturing process, according to the batch sampling, and the quality inspection report will be sent to you on time.
We take full responsibility for ensuring each part will be manufactured according to our quality standards.
5. Goods delivery
Individual packaging and cushioning will prevent the goods from moving randomly or hitting each other during transit. And multi-layer of plastic protective film will be wrapped around each pallet to avoid damage from moisture.
We customize the crating method based on the volume of products you order. All goods will arrive undamaged, it is indisputable.
Galley of Global Edge Protection System Projects
Open slab edges, skylight openings, construction openings, stairwells, balconies, working platforms, etc., are ideal places where you need to use edge protection systems. Edge protection systems generally create a physical barrier to protect people and objects from falling.
APAC edge protection equipment covers multi-faceted, cross-functional product lines used throughout commercial facilities and industrial plants worldwide.
Accurate customer evaluation, let your choice be more assured!
You're really good at deal with the client so as to ensure that our project goes smoothly. Great value for the equipment... Keep it up!... 👍👍👍
Am a civil engineer and this edge protection system rocks, very convenient. Love the quick install ability on all parts. It is multifunction enough to apply to our multi-scene.
In the next 5 years, growing and expanding rental businesses need to focus on high-performance tools, then expand into their scope of business. EPS is a welcomed gift.
I was v pleased to cooperate with APAC.
Edge Protection | The Ultimate FAQ Guide
The FAQ guide can help to know the edge protection system and provide info for brand fresh entrants or existing competitors within the Edge Protection System industry.
Start Your Next PROJECT with us
what you should know about edge protection systems?
Everything you need to know about edge protection systems, click the button and read more about it.
STANDARD GUIDANCE FOR TEMPORARY EDGE PROTECTION SYSTEMS
Different countries own different regulations and standards for working at height. This blog has everything that you need to know about the standards of EPS.