Welcome To APAC BUILDERS EQUIPMENT
Become an Expert When Import From China
Importing From China FAQs
This guide is divided into 26 sections according to different import stages.
Click any section you have interest in for further learning.
Q1 Why Should I Import From China?
The benefits to import form china are described below:
The networks of Chinese factories are producing the items as requested by international clients looking to import to their countries.
China has a tremendous source of inexpensive yet high-quality items that are very helpful in reducing the amount of money you have to spend to get what you need.
You will find what you need from kitchen accessories, office supplies, clothing and shoes, furniture, and more from China.
Importing from China has grown to be an essential part of each country's economy.
Figure-01-Import-From-China
It may be time to start importing your products for an item that can profit from the lower prices or better quality of Chinese products.
Q2 Do I Have To Pay Tax On Importing From China To The UK?
Imports from China to the UK involve paying VAT (Value Added Tax). This tax varies according to the goods type. Raw materials will not be included in VAT.
Figure-02-Import-From-China to UK
For trading between China and UK, you should complete the following steps:
Britain's Department of Trade and Industry has a commodity code list crucial to finding the correct code. It is essential to get this code and use it on all paperwork and declarations when importing goods.
People often have to pay duty and VAT taxes when importing their goods. There are duty reliefs on importing goods, and you should be vigilant in case of any duty relief prior to importations. If there are none and you don't pay the duty and VAT, your goods can get held up in customs. This can lead to delay, extra costs, and other frustrations.
Duty or VAT will be charged while importing goods to the United Kingdom. Duty rates are typically 0-12%, and VAT is 20%. The total cost is calculated by multiplying the duty by the price of the product and shipping charges.
Q3 Is A License Required For Importing From China?
Yes, the license is required, but not for each of the products. It varies from country to country and product to product.
You should also know what types of goods are banned from entry into your country, and in case of prohibition, you need a license.
Trading with China is a complex procedure requiring knowledge about China's trade laws and a qualified company to help importation.
Figure-03-Import-From-China-License
The professional teams of importers through the internet could be hired for what products you can legally import into your country after getting a license.
These professional importers' teams can arrange the paperwork for issuing the license if the product is banned.
Q4 How To Import Goods From China?
To import goods from China, the process involves paying duties and taxes and providing proof of origin.
It would help if you also made sure that each product meets the Chinese government's quality standards.
Figure-04-How to Import From China
You can import quickly by visiting their website to help locate a reliable to enhance the simple, easy, and inexpensive procedure.
Before importing goods from China, keep in mind:
Businesses that import products into their business
Individuals who do not have a business and only import for personal use
The former group must pay duties to import.
Q5 What Is The Cheapest Way Of Importing From China?
The cheapest way of bringing in these products is by using a container port. Suppose you want to import from china successfully.
In that case, it is essential to find a reliable supplier that will supply you with high-quality products in bulk through a container, which will meet your low-cost requirements and not cause any trouble while importing them to your country.
Importing from China can be very cost-effective for businesses. The easy way to find quality suppliers at competitive prices is through the internet, by providing packages with low duty rates and taxes removed.
Q6 What Documents Are Required For Importing Goods From China?
The necessary documents for an international order vary by product. The usual documents include the basic ones like a bill of lading, invoice, sales contract, and shipping list.
Figure-05-Import-From-China-Documents
However, importing goods might be more specialized documents such as a customs declaration or an import license.
Q7 Why Is Importing From China Expensive In 2021?
Importing from China can be expensive in 2021 due to currency fluctuations between the US dollar and the Chinese Yuan, import duties, potential minimum wages for workers that could lead to protests by union groups, and high fraud rates in the supply chain.
However, importing from China does not have to be expensive. You must conduct due diligence on any company you deal with there, check references from previous customers, request samples of the final product or tests from a supplier before placing an order and negotiate prices with multiple suppliers to find the best price.
Figure-06-Import-From-China-Price Graph
It is costly to import from China in the year 2021. This has risen dramatically due to mounting trade barriers, the high cost of shipping, insurance and taxes, and several other policy factors.
Due to Covid-19, container availability has drastically diminished. There is still a significant demand for containers in China, which has led to high freight rates. This, too, has been a factor in the price hike.
Q8 How Do I Track My Goods While Importing From China?
The Import from China through the manufacturer's online website can help you track your goods, see their current location, and obtain more information. The same website from which you had booked your order.
Figure-07-Import-From-China-Tracking
First, enter your import details or shipment code on the manufacturer's website; this will give you a better understanding of where your goods are located, what information is available about them, and help you find related information on the manufacturer's website.
Then click on 'Search/Track Shipment' Tag.' If this is your first time using the manufacturer's website, be sure to read through the page before clicking continue.
Q9 How To Choose The Best Shipping Company While Importing From China?
First, make sure that you get multiple quotations from multiple carriers. Make sure that your packaging is correct.
Hire a reliable freight forwarder in China to handle all logistics for you. Ensure that your goods are insured before shipping; choosing the right Incoterms will help you avoid risks, liability, and cost.
Figure-08-Import-From-China-Best-Shipping
Q10 What Are The Charges Of Importing From China?
In case you are importing goods from outside the EU, be aware of potential customs duties. These will vary based on the good's value and type.
Importing a gift or good often means paying import duty. This duty is calculated on the imported product's total value, and the VAT will be charged on that total.
Charges associated with importing from China range from the cost of supplies to potential suppliers, duties and taxes levied on both incoming and outgoing shipments and the container requirements for importation.
Figure-09-Import-From-China-Charges
Rates may also vary subject to the kind and worth of product required, as well as how quickly you need it delivered to your doorstep.
Ensuring you factor in all these costs when negotiating a deal with a Chinese supplier can provide you save money while receiving precisely what you require.
Q11 Why Is There A Packaging Slip While Importing Goods From China?
Importing goods requires careful documentation.
The first thing is a bill of lading that lists the items coming into the country.
Then, One of the essential documents for importing goods is the official invoice. This document includes the country of origin, the purchase price, and the tariff classification of the goods.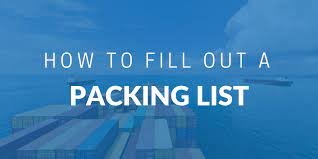 Figure-10-Import-From-China-Packing List
And finally, you'll need a list of the items you're importing to complete the customs form. When importing goods, make sure you have all this information.
Q12 Can I Import Bulk Items From China?
Yes, you can. In general, there are no limits on the value of goods that you can import from China.
However, specific categories of goods may be subject to restrictions or limitations. The actual cost of importing products will depend on many factors such as product category, quantity ordered payment methods and shipping locations.
Figure-11-Import-From-China-Bulk-Items
Contact a certified Customs broker who can assist you with your importation project. There are virtually no limits on the amount of Chinese-made products that can be brought into your country, though some individual items may face tariffs.
Q13 What Are The Shipping Methods While Importing From China?
There are several shipping methods for importing Chinese products to your country. They are written below:
FCL (Full Container Load),
LCL (Less than a Container Load),
YLD (Your Less Estate)
TGT (Truck to Graders Transfer).
Shipping a product from China to your country can be complicated if it is not appropriately dealt with.
You need to calculate the shipping cost, determine how many containers will be required based on your product's dimensions and net weight, and decide whether to use Air, Land, or Ocean, arrange insurance, and make other necessary arrangements.
The first choice is to use an ordinary air cargo carrier for your shipment. When sending products through air cargo transport, the courier may use either Federal Aviation Authority (FAA) or International Air Transport Association (IATA) norms to determine how large a container each parcel needs.
Figure-12-Import-From-China-Shipping-Methods
You can also use expedited carriers through the land to import and export from China.
Shipping methods for Chinese products imported through Ocean vary significantly from product to product.
For example, some products can be shipped in smaller quantities using small packages, while others may require larger containers.
There are also many different factors involved, such as whether the product is perishable or not, determining how it is handled and packaged before shipping.
Q14 How To Pack Products While Importing From China?
Packing your items is a crucial part of e-commerce.
You should assess the needs of your items,
Would you please choose the suitable packing materials to ensure everything gets to its destination in one piece?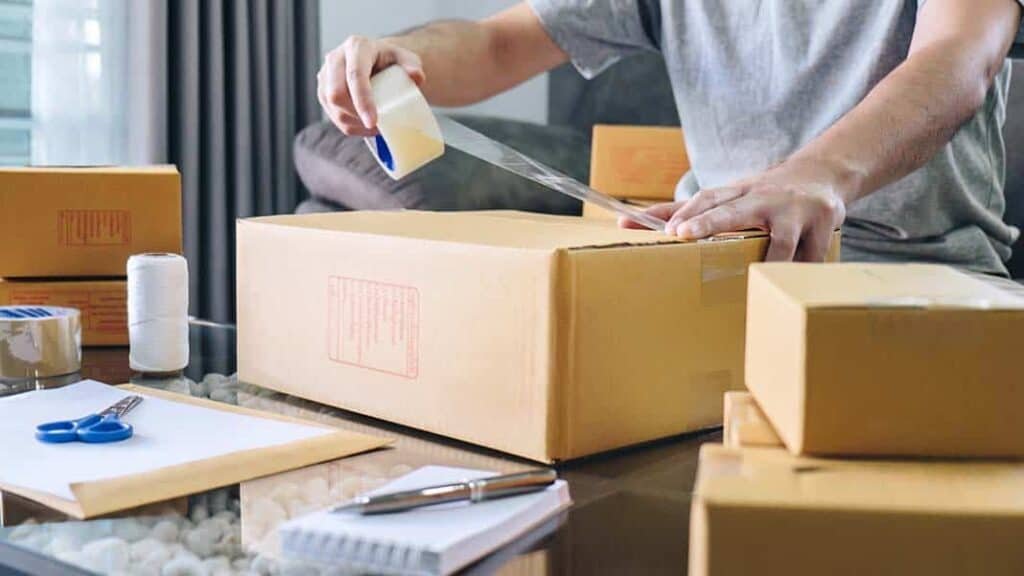 Figure-13-Import-From-China-Packing
Wrap every item separately, cushion and fill the space,
Use the proper sealing materials
The H-taping sealing method is usually the best way to seal the cartons shut.
Q15 Can I Return Items Imported From China?
It all depends on what the item is and what terms were agreed upon when you placed the order.
Order an item that was made specifically for you, and you do not like it. There will likely be no problem returning it, especially if it is negotiated already with the manufacturer or supplier.
There are specific requirements that you must meet for a return to be processed.
The products cannot be worn, used, or damaged. They must also be in their original manufacturer's packaging with all accessories and documentation included initially given by the supplier.
You will need to contact the Chinese supplier directly to process your return as they typically agree with the importer/factory that they will handle all returns themselves.
Q16 What Are The Taxes Applied While Importing From China?
While bringing products to your country from China, you need to know about the taxes applied to your product. Payable Taxation will be determined by a country you are importing from and the country you are importing to.
Figure-14-Import-From-China-VAT
Goods imported into China are subject to the VAT, either 13% or 17% (depending on the suitable type). The 13% tax applies to goods that are mainly agricultural, utility, or other items, and the 17% tax applies to any other imports.
Q17 Does The Chinese Manufacturing Company Help With Importing Goods From China?
Chinese companies can quickly help you import your products to your country; they provide shipping containers and all kinds of export documents.
And you can check their quality first. What's more, the shipping is also free of charge. They are very interested in trade with foreign countries, and they have good communication ability with western companies. So they're your best choice.
The Chinese factories specialize in producing various products and can help you import goods from China.
They are capable of designing, developing, manufacturing, and packaging almost anything you could imagine.
These factories can operate 24 hours a day, 365 days a year. Because of the 24/7 policy at the Chinese factories, they can meet tight deadlines and work around the clock to meet your requirements.
Q18 How Do You Choose The Pickup Location While Importing From China?
To get the best rates on shipping from China to your country, it is essential to know the different pickup locations.
Importers should consider where they will pick up and deliver their products to receive the best price possible.
Though it may seem straightforward, many elements are there that first-time importers should think about before settling on a particular location for their importation or exportation.
These include Duty rates, Tariffs, Cost of shipment, Suppliers, and container dimensions.
You can choose the warehouse in China based on your requirements. There are many trading companies, importers, exporters, and brokers who help you.
There are many different types of containers depending on the volume and variety of importing or exporting goods.
The most common types are:
General-purpose containers,
Flat rack containers,
Open top containers,
High cube containers,
Insulated containers (think refrigerated),
ISO reefer containers
The shipping cost depends on the quantity and weight of the goods being imported or exported from China.
Q19 What Are The Benefits Of Importing From China?
You get access to some of the world's finest brands and highest-quality items. And you can purchase any number of products at one time.
China is a highly affordable country for manufacturing because of its low import costs and high availability.
Products can be ordered in advance and shipped to your location for immediate use.
Figure-15-Import-From-China-Benefits
Many mass-produced products in China are eligible for export tariffs, saving money for both the importer and exporter to meet their specifications.
When dealing with Chinese suppliers or factories, there are no language barriers, making communication more accessible because most of them have a good command of English.
From Kitchen Accessories to clothing, from tools to toys, there are thousands of items available to suit every need.
They have the advantage of manufacturing for many different countries with different standards and specifications that deliver according to their custom booking order.
It also gives you access to the latest trends in fashion, electronics, garments, and many more.
There's a lot of competition among Chinese companies, which drives down costs.
Value Added Tax refers to the tax that is applied at each stage in the supply chain.
In the manufacturing industry, it can be paid by the producer (principal) when the goods are delivered to an agent who passes them on to the consumer (subsidiary).
It is also known as consumer tax, producer tax or transaction tax."
Q21 Can I Claim Back VAT On Imports From China?
Yes, you can claim back the value-added tax (VAT) paid on goods imported from China.
This is separate from any import duties and other taxes that may be payable, such as those charged at ports or borders.
To be able to claim back the VAT, your business must meet certain conditions. You must: -be registered for VAT.
Figure-16-Import-From-China-VAT Return
When importing goods into your country, a business has the option of reclaiming VAT incurred as input tax. Import VAT can also be paid to import goods without the need to pay input tax.
Q22 What Is The Return Policy For Importing From China?
There is no specific Chinese import return policy, though most factories will accept items for repair or replacement if they are defective within a particular period.
Customers must prepay shipping costs and returned products in their original packaging with all accessories and parts included.
The customer is responsible for all shipping costs and any risk involved in returning the product to the factory
When you order materials, it is your responsibility to negotiate with the supplier. There is no universal, legal requirement.
Q23 What Factors Determine The Cost Of Importing From China?
Following factors are involved in the total cost of import:
Convert all currencies into your local currency. Consider the exchange rates that will be secured when making international wire transfers.
Add all local import costs and fees from the freight forwarder.
Calculate Import Duty along with VAT if applicable.
Total import prices include a sum for Import Duty and Customs Value. Import duty is paid to the state, and VAT is paid to the country of entry.
Q24 Why Are Incoterms Important While Importing From China?
Incoterms are voluntary recommendations that importers and exporters can use to define their obligations. And it establishes which the seller pays costs in the logistics chain and which by the buyer.
Figure-17-Import-From-China-Incoterms
International trade is a complex and sometimes confusing process. Incoterms are intended to clarify how parties to the sale of goods will be responsible for payment and shipment. It's a great tool because it reduces bribery and unfair business practices.
The responsibility of the seller ends once the goods are delivered to the shipping company.
The buyer is responsible for arranging and paying for the cost of cargo to be transported.
Incoterms are used for international trade logistics – specifically, who pays for and manages the shipment, insurance, paperwork, customs clearance, and other activities.
Q25 What Are The Import Duties From China To Australia?
China and Australia have a new trade agreement. It is a Free Trade deal that has been in effect since 2015 between two countries. The Agreement has eliminated import taxes on most products coming from China to Australia. Most goods imported from China are tax-free, meaning that Australian retailers can outcompete their global counterparts.
Figure-18-Import-From-China-Import Duties
If you have goods shipped to Australia, you might want to know what those few imported goods will also cost. Using the General Rate of Duty as a guide, three factors are the FOB Value of goods, Customs GST, and any other miscellaneous costs.
To calculate the GST on your order, one must add the cost of goods, any duty paid, insurance, and freight together and multiply the figure by ten percent.
Q26 What Is The Shipping Time While Importing From China?
Usually, most shippers take about a month to get your shipment from China. Your freight forwarder can vary depending on where it's from and where it's going. You also have to consider how long they'll take to get the goods to your collection point
The following are typical lead times for global shipments. The estimated time when the shipment will arrive is given below:
Regular post: 1-2 weeks
Air freight: 8-10 days
Ocean freight: 30-40 days