Welcome To APAC BUILDERS EQUIPMENT
Shrink wrap roofs are used for temporary roofing projects. The shrink wrap is placed as the covering on the top scaffolding or some temporary frame. It acts as the main component of the roof's weather coating layer.
The total shrink wrap roofing system will protect you against different weather agents like raindrops, wind, direct intense sunlight, heat, etc. So, your interiors will be safe from all the adverse damage.
Why Our Shrink Wrap Roof is Your Best Choice?
APAC offers a complete line of shrink wrap roofing systems that can be used to wrap any size roof.This is a simple, easy-to-use temporary roof protection.
The shrink wrap film is wrapped around the roof, then the heat gun is used to melt the heat shrink wrap evenly, the film will shrink into the same shape as the roof, then you'll get a waterproof, strong, and robust temporary roof.
The shrink wrap sheet is made of 100% PE and contains high-strength anti-ultraviolet (UV) components.
Its flexibility, elasticity, adhesion, abrasion resistance, and heat sealability are incomparable to ordinary roof sheets.
For most temporary roofing projects, a 300-micron thick white shrink film is used which has been tested for flame retardancy in accordance with European EN13501 standards.
Years of use in the temporary roofing industry have proven it to be effective in protecting roofs.
Your Leading Shrink Wrap Roof Supplier
The temporary roof industry has moved forward a tremendous amount in recent years with advances in safety and technology and standards. At APAC, we believe that roof sheeting should be moving forward also.
APAC gonna give you the most complete and honest guide to shrink wrap roofs, and how it's different from every other product that's on the market.
You can then decide for yourself if it's going to be a good fit for you and your next project, and you'll be able to advise your clients as well.
Details
Testing
Producing
Packing
Details
Testing
Producing
Packing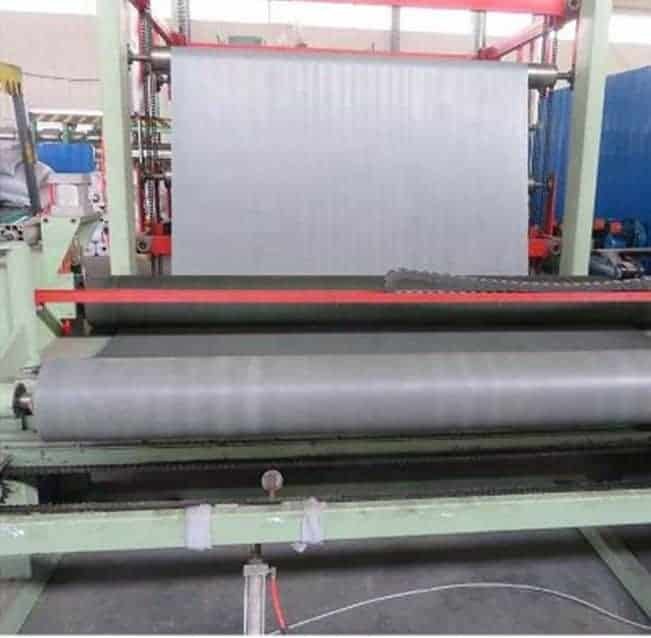 We have a strict quality control management system to ensure that the best products are delivered to customers. We offer our clients a wide range of quality assurance services from product design and testing, material selection and sourcing, warehousing, distribution and delivery.

Our team of skilled professionals ensures that our products are manufactured under the highest standards of quality and safety. The entire manufacturing process is carried out in-house at our state-of-the-art facilities. Our in-house testing laboratories ensure that each and every product conforms to international standards.
Shrink Wrap Roof | The Ultimate FAQ Guide
basic outline of a scaffold structure. On any structure we need a minimum of 10% pitch to avoid water puddling. So on a graph You'll be looking at 10% minimum and also no more than a 30% maximum to allow safe working.
Now we have a basic outline of a structure, the first thing we would require as a triple boarded run around the perimeter of the roof.
You will need to be aware that any board installed on the roof. We need to be well clipped. So we were devised that board clipped in every corner, which will reduce the chance of the board coming loose in any movement as the sheeting will be fixed to these boards in places
Next you will need to install triple boarded runs through the centre running parallel with the pitch of the roof. These boards would need to be spaced at a maximum of two m apart. Yeah. So that's it for your boards on the roof.
The next thing you would require is a perimeter handrail. This will are safe working around the perimeter. Plus it would also act as anchor points for horizontal lanyard, horizontal lines,so you can install your lanyard so to allow safe working.
After a storm, shrink wrap roof is the most effective temporary roofing solution available.
let's compare the cost to a blue tarp roof.
FEMA gov. states that the operation blue tarp roof material is designated to last 30 days. 
Let's take a 2000 square-foot roof for example.
A completed blue tarp on a roof this size including battens and sandbags is approximately two dollars and ten cents per foot. 
In this example, it took six  months for the insurance to approve the claim, and a new roof to be installed. 
let's assume you're able to get  double the lifespan that FEMA gov. suggests. 
Then puts the blue tarps in our example being replaced three times before the new roof was installed.
Total cost for blue tarps in this  example, $12600.
Some survey data shows that  bule tarps fail an average more than five times, within six months of a major weather event during the life of an insurance claim.
Failed blue tarps cause additional internal damage, which can make you even more distracted.
Our complete shrink wrap roof  system with one year warranty in this example is $8000. 
If the roof took a year to be replaced instead of six months, the cost of bule tarps could be more than three times the cost of the shrink wrap roof system.
we know that insurance  companies have 90 days to approve your claim.
why use a product that will often fail within that time frame, and cause more damage to your clients home?
The answer is simple.
Choose APAC shrink wrap roof, we give your client peace of mind, and give  you the time you need to settle your quotes. 
You can use shrink wrap roofs on different kinds of residential and commercial roofs like:
Single-pitch roof
Double-pitch roof
Tiled roof
Terrace roof
Glass roof
Mansard roof
Gambrel roof
Combined roof
Butterfly roof, etc.
Figure 4 – Shrink Wrap Roofing Example
If you've got an immediate question or you've got a project in mind that you'd like us to give you some help or advice.
Please give us a call or send us an inquiry, our super-specific and friendly team will be happy to help you.