Welcome To APAC BUILDERS EQUIPMENT
Safedge Bolt Down Edge Protection System
Our solution can be installed on all types of material and they are very fast and flexible.
Simple lock-in installation
Maximum protection 
Hot-dip galvanized
Built-in safety kickplate
Re-usable asset
Complies to AS 1657 1992

Safety load capacity testing

Mock-up inspection prior to batch production
edge protectio system - products
Socket base can be installed as attachment for edge protection on the slab edge, stairs and other situations where there is a risk of falling. 
The Edge Protection Safedge Post 1.2m is integrated with two latch pins for locking the mesh barrier in position.
You can extend the height of the Safedge Bolt Down edge protection system by up to 1.8 m with the extension posts.
APAC Safedge Mesh Barrier 1.3m is Edge Protection Parts. It is guardrail Elements of the Edge Protection System.
Safety mesh barriers 2.6m are system protection barriers with mesh infill. You can customize Safedge mesh barriers for your edge protection demand.
1.3m Extension Mesh Barrier
1.3m extension mesh barrier is always used together with mesh barrier 1.3m.
2.6m Extension Mesh Barrier
You can extend the height of the Safedge Bolt Down edge protection system up to 1.8 m by using the 2.6m extensions mesh barrier.
why choose apac edge protection system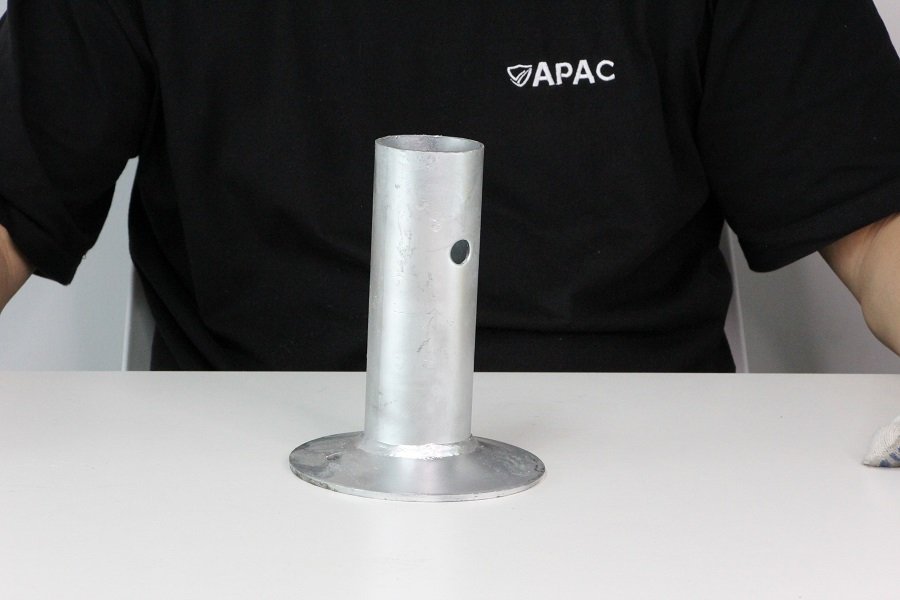 It is a flexible product with a choice of installation options to suit either concrete or soft, sandy ground. 
High-quality raw materials——usually q235 or q345.
Perfect welding——ensures a strong and durable connection between the different parts of the edge protection system.
A variety of finishes for the edge protection system——Powder Coating, Galvanized Finish, and others.
Extremely unique ordering process to help you you clearly see the step-by-step process (including production, quality control, packing, shipping)
Each galvanized welded mesh panel comprises 4mm steel wire construction. The wire grid has centered not exceeding 50mm x 50mm, meaning it complies with AS/NZS 4994, BS EN 13374.
Panels also feature extension mesh barriers, which enlarge the scope of the protection area.
Additionally, the rolled wire bottom includes a galvanized kick plate. This solid kick plate helps prevent objects from falling through the panel bottom, thereby reducing the risk of losing objects near the drop-off.