Welcome To APAC BUILDERS EQUIPMENT
Temporary fences are popular at construction sites for both indoor and outdoor usage. They are portable and lightweight, but strong and sturdy. All APAC temp fence panels can be installed on the base fast with just a couple of nuts and bolts and saddle clamps. 
APAC has been providing our customers worldwide with reliable OEM safety fencing at competitive prices, making us a market leader in temporary fences for construction site sales.
We offer types of temporary fencing systems and products, including temporary metal fences and temporary plastic fencing,  pre-galvanized temporary fencing and powder-coated temporary fence.
If you want to get the newest price, please contact our consultant today.
APAC temporary fencing for sale
With our 10+ years of experience, APAC knows what's important needs for construction worksite safety.
As a professional temporary fencing manufacturer and supplier in China, we mainly provide a large scale of temp fencing that can suit any project, large or small. All APAC temporary fencing equipment is locally made and rigorously tested to meet the highest standard. 
We have strict quality control management system to ensure that the best products are delivered to customers. We offer our clients a wide range of quality assurance services from product design and testing, material selection and sourcing, warehousing, distribution and delivery.
Our team of skilled professionals ensures that our products are manufactured under the highest standards of quality and safety. The entire manufacturing process is carried out in-house at our state-of-the-art facilities. Our in-house testing laboratories ensure that each and every product conforms to international standards.
We have carbon steel Q235 and Q345. select your material according to your application environment.

Our products are mainly exported to Europe, America, Australia, and Southeast Asia. We are confident that we can provide you with excellent service at competitive prices.
Choose the material you like or click the link to learn the difference between Q235 and Q345.
surface treatment for you
All of our metal products undergo surface treatment before shipping in order to achieve color and corrosion resistance.
The most common treatment was powder coating, zinc galvanizing, and spray painting. We give pre-treatment of metal prior to treatment, to ensure the coating is durable and long-lasting.
Zinc Galvanizing
On steels, we offer both hot dip and cold galvanizing for zinc galvanizing.
Before galvanizing, metals have been soaked in a caustic bath.
Hot Dip – Steel immerses in a molten zinc bath to create durable and tough zinc alloy layers. It provides maximum corrosion protection for steel when used outdoors.
Cold – Zinc spays to steels at all angles at a controlled rate for required thickness. It provides basic corrosion protection for indoor applications.
In addition, we provide customized services and can choose different treatment methods according to the needs of customers.
Your Premier temporary fence manufacturer
APAC has an advanced automatic wire welding production line, so we can ensure you the lead time even in peak season. Additionally, we have many skilled welders with over 10 years of experience, so as to provide you with high-quality fences while meeting the delivery schedule.  
Our goal is to keep the site safe and secure by making your construction site operation or activity run smoothly with our types of temporary fencing. Ideal for infrastructure, civil, industrial, commercial, building site and demolition sites, home builders, landscaping, etc.
Our temporary fence systems can be installed quickly and easily without the need to dig holes or lay foundations to disturb surface areas.
Wholesale construction temporary fence
APAC is a wholesale temp fencing supplier to a variety of clients. Our temp fences have a design that is easily adaptable for numerous applications.
As such, we recommend them to you according to your local market:
North America & Australia Temp Fence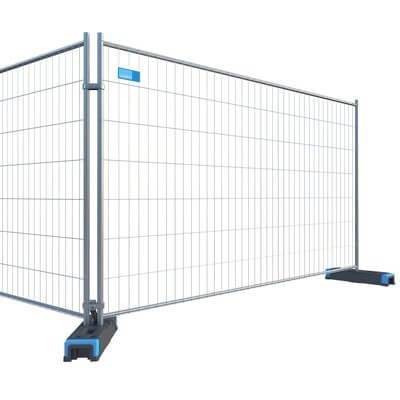 US & UK Temporary Construction Fence
CA Temporary
Welded Fencing
Temporary Fence | The Ultimate FAQ Guide
APAC is a reliable and professional temporary fence manufacturer located in China, expect the standard size fence, we also provide you customized size for your needs.
We maintain our reputation by offering better quality than other portable fence companies. We can wholesale construction temp fencing for any site.
Any needs, please let us know.
Full construction site safety solutions with APAC
why choose APAC temp fence

Offers the safest, simplest, and most secure temporary fence solutions
The applicable scope from construction sites to outdoor locations
Fully temp fencing solutions with complete fencing kits
Capability to supply both bulk orders and smaller volumes
Assist with any questions you have about temporary fencing
Fast and efficient delivery to whole world
Let's start a new project together