Welcome To APAC BUILDERS EQUIPMENT
edge protection system for bridges
While bridges make our daily lives easier and safer, building and maintaining bridges creates a long list of potential hazards for workers. Given that much of the work being performed on a bridge involves elevated surfaces, providing fall protection is a top priority.
APAC provides the perfect bridge safety solution, if you need edge fall protection solutions for your project, contact us!
bridge safety solutions we can provide
There are two main types of passive protection in bridge construction. One is guardrail systems, and the other is edge protection systems. The following different types of them are available for you to choose from:
TG EDGE BRACKET EDGE PROTECTION SYSTEM
The TG Slab Edge Bracket Protection System offers a method of attachment to any suitable vertical surface, connecting with the TG post and TG mesh barrier.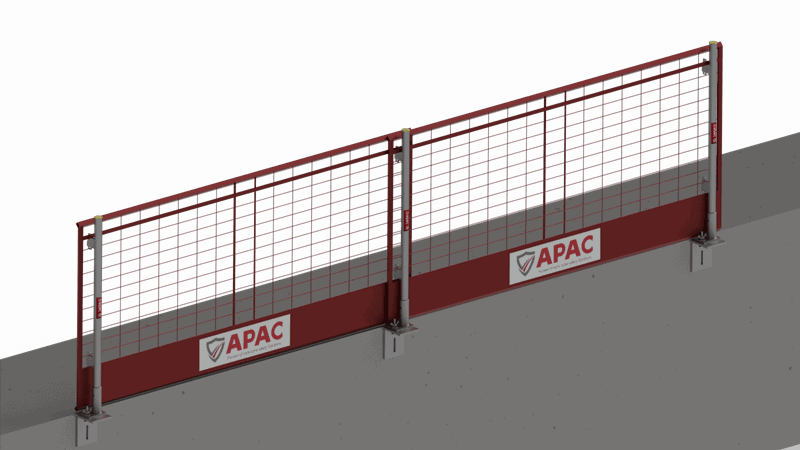 EDGE BRACKET EDGE PROTECTION SYSTEM
An excellent concrete bracket edge protection solution for erecting barrier systems on precast concrete slab edges, timber cassette edges, or precast stair stringer.
We guarantee the safety of life
APAC Edge Protection system is specifically designed to ensure the safety of workers during construction activities. It provides a comprehensive solution to prevent falls from heights and other accidents that may occur at construction sites.
The APAC Edge Protection system is engineered to meet industry safety standards and regulations. It is installed along the edges of elevated work areas, including rooftops, scaffolding, and open floors, to minimize the risk of falls. The guardrails act as physical barriers, preventing workers from accidentally falling off edges or into hazardous areas.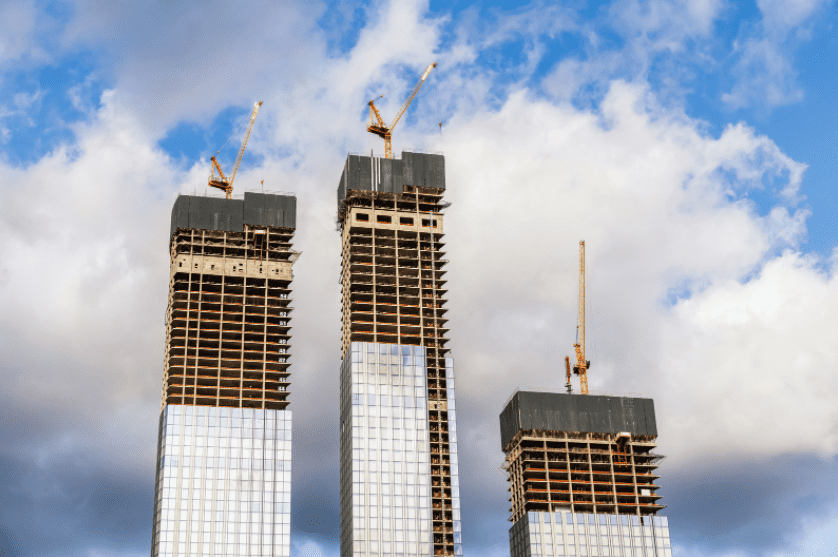 Design
Professional engineers are at your service throughout the process.
Production
Fully automated production line, guaranteed delivery.
Inspection
Quality control team in pre-production, mid-production, post-production.
Guidance
Step-by-step video installation with online instructions
Explore our edge protection system
As a factory-direct edge protection system manufacturer and supplier, APAC takes pride in delivering high-quality products directly from our manufacturing facility to our customers. By eliminating intermediaries in the supply chain, we ensure that our customers receive reliable and cost-effective solutions.
Our state-of-the-art manufacturing facility is equipped with advanced machinery and operated by a skilled workforce. We adhere to strict quality control measures throughout the production process to guarantee the durability, integrity, and compliance of our edge protection systems.
By being a direct manufacturer, we can offer competitive pricing without compromising on product quality. We understand the importance of timely delivery, especially in construction projects where efficiency is paramount. Thus, our streamlined supply chain enables us to efficiently fulfill orders and meet project deadlines.
Applications of Edge Protection System for Bridge
Edge protection systems play a crucial role in ensuring the safety of workers and pedestrians during bridge construction and maintenance projects.