The H20 beam is a stencil with high load capacity, easy handling, and fast assembly. It has the lightest weight and maximum load capacity compared to other alternatives. So H20 beams are considered an excellent choice for multiple applications across the globe. This article is for you if you don't know about H20 beams and how to maintain them. You will learn about H20 beams, their pros, cons, applications, and maintenance tips.
So what are you waiting for? Let's dig into the article.
H20 beams are wood timber beams for formwork and are the most used beams in the construction industry. It is a lightweight beam, but you can use it for multiple heavy-duty applications.
H20 beams are primarily used with forkheads, tripods, and props. You can combine it with all the formwork edge protection systems used on construction sites.
You should know that each country has its own standards for building different construction equipment. H20 beams are also found in various standards. Commonly most H20 beams are manufactured according to European standards.
These H20 beams have higher durability and sustainability in different climate zones. Knowing the pros and cons of something can be very helpful in investing. Some fantastic advantages of H20 beams are explained below:
✔ Strength & Safety
H20 beams give you higher strength and safety when using them on heavy-duty construction sites. It possesses incredible dimensional stability. Moreover, it has a higher recovery capacity after applying a heavy load. In other words, an H20 beam contains a high load capacity throughout its length.
✔ Economical
Investing in H20 beams can be your most economical decision. Do you know why? It is because you can use it in several possible ways and multiple times. It contains a good ratio between its uses and prices. Moreover, H20 beams are more accessible and more economical to store.
✔ Waterproof
You have to notice that the surface treatment on your H20 beam makes it waterproof. For example, the APAC H20 beam is waterproof due to the yellow painting on its surface. With the existence of WBP phenolic glue, it is approved to fix the wooden structural components.
✔ Adaptability 
The supports of the H20 beam can be placed at any point.
It is considered ideal to use for formwork boards.
You can use it in any kind of formwork.
Disadvantages Of H20 Beam
The disadvantages of any H20 beam depend on the type of material that is used to build it. Since most H20 beams are made of Timber material, their weaknesses are listed as under:
Timber can absorb water. It can shrink or well. It can make the beam lose its quality.
Condensation can also rot the skeleton of Timber H20 beams.
It is not able to withstand high flames and heat.
Applications Of H20 Beam In Construction Site
1. Column formwork systems
H20 beams are used as primary and secondary beams in column formwork systems. They provide stability to the structure and support the weight of concrete during the casting process.
2. Girder wall
H20 beams are used as girders in girder wall formwork systems. They provide horizontal support for the walls and prevent them from collapsing during the casting process.
3. Large-sized wall formwork of bracket platform
H20 beams are used as primary and secondary beams in large-sized wall formwork systems that require a bracket platform. They provide stability to the structure and support the weight of concrete during the casting process.
4. Self-climbing systems
H20 beams are used as primary and secondary beams in self-climbing systems. They provide stability to the structure and support the weight of concrete during the casting process.
5. Telescope props
H20 beams can be used as telescopic props for supporting and stabilizing structures during construction activities.
6. Cuplock scaffolding
H20 beams can be used as horizontal struts in cuplock scaffolding to provide additional support to the scaffold structure.
7. Roads and bridges construction
H20 beams can be used in constructing roads and bridges as they can support heavy loads and span long distances.
Common Materials Of H20 Beam
Generally speaking, the material of the h20 beam is pine or spruce, of course, there are other wood materials, but Finnish spruce and radiata pine are the common materials. 
● Finnish Spruce
Spruce is a lightweight material that is helpful when used for H20 beams. It is rot-resistant, stable, and an affordable wood material. It consists of an attractive and uniform structure with higher flexibility.
The density of Finnish spruce is 450 kg/m3. In the cold growing environment of Finland, the growth process of Finnish pine is slow and there are fewer problems with the moisture balance of the wood.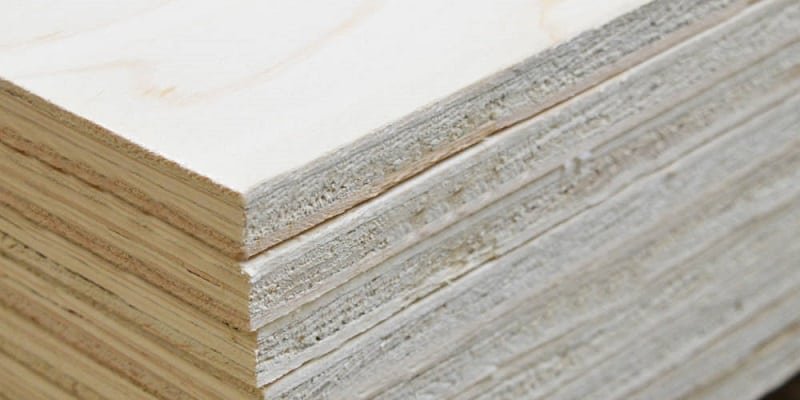 ● Radial Pine
Pine is a renewable source for manufacturing H20 beams. Just like spruce, it is also relatively easy to work with. It consists of aesthetic and natural design.
Radial pine density of 400-500kg/m3, uniform structure, average shrinkage efficiency, high stability of high-quality softwood. The logs are highly permeable and extremely easy to handle such as anti-corrosion, drying, curing, and staining.
In comparison, radiata pine will be softer than Finnish spruce.
Some Tips To Maintain H20 Beam
Some fantastic ways to take care of your H20 beams are explained in this article. These tips are:
During Pouring Concrete
You should pour the concrete into the forms according to the fresh-concrete pressure limits. If you don't follow the limits, it may cause breakage and deflection on your h20 beams.
Be careful When Stripping Out The Formwork
According to experts, you should avoid stripping out the formwork until sufficient strength is attained. At the same time, the in-charge person should be allowed to strike the formwork.
You should never use a crane to break concrete cohesion when stripping out the formwork. Make sure you are not endangering the structure of the formwork when stripping out the formwork. 
Transporting, Stacking, and Storing Your Beams
You should use strap slings and not chains when transporting the H20 beams. When stacking the H20 beams, you should not exceed 2800kg per bundle. Moreover, the stacked H20 beams should not be affected by extreme climatic conditions. You should consider an inclination angle of 3% when stacking your beams.
It is also recommended that stacked beams be protected from extreme climate effects, such as exposure to sunlight or moisture, by covering (with breathable tarpaulins), which can reduce cracking. Cover them only, never wrap them completely, and always use spacers and spacers to ensure air circulation.
Preventing The Effects Of Weather Conditions
You should store your H20 beams under a roof to prevent harsh weather conditions.
You can use spacers to dry the beam if it gets wet.
There are more chances of fungal attack when higher humidity surrounds the beams. Try to keep them in a dry environment.
In this article, we introduced some knowledge about h20 beams, but the choice of the h20 beam is different in different situations. If you are looking for high-quality timber H20 beams from China,
Contact us now, we have experts who can provide professional advice based on your needs.