Welcome To APAC BUILDERS EQUIPMENT
heavy duty debris netting
Debris netting is durable, heavy duty plastic netting for use on scaffolding to protect pedestrians and traffic from falling debris. Additionally, this construction net allows air circulation and considerably reduces rain and wind penetration which improves the working environment for construction personnel.
APAC offers a wide range of debris netting solutions to reduce on-site accidents.Our leading debris netting prevents workers from falling injuries. Whether people are working at ground or on elevated platforms, we have a selection of debris netting systems to make sure their safety.
heavy duty debris netting for sale
Debris nets are made generally by a strong and durable plastic. Some of the materials that gather theese features are Polyester, High density polyethylene, Polypropylene or PVC coated polyester, among others.
Available in different colors. It is also possible to manufacture it incorporating the company logo to improve its branding. On other occasions, images of the building's façade behind it, the project, advertisements, etc. can be incorporated.
heavy duty scaffold debris netting
Made from UV stabilized polyethylene.
Available specifications: 50gsm, 60gsm, 70gsm, 100gsm, 150gsm.etc
Extremely popular for scaffolding systems to protect workers.
Fire Retardant heavy duty debris netting
Mesh Size 2-3mm x 2-3mm
UV Rating 3%
Density : 50%
Roll Sizes 2m x 50m & 3m x 50m.
Wrapped in individual bags.
heavy duty debris nettings with eyelet holes
UV Stabilised Netting
Mesh size : approx 2mm
Knitted eyeholes along both edges and through the centre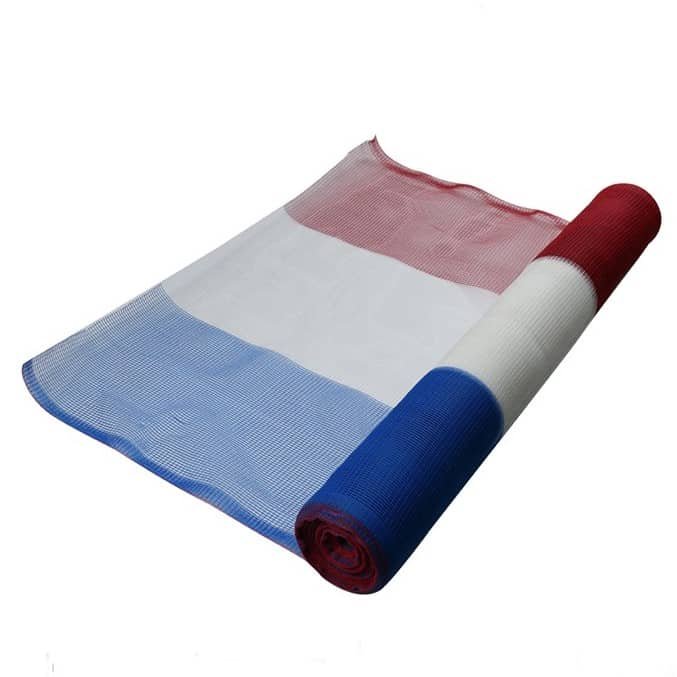 PRINTED heavy duty debris netting
Material: 100% Virgin HDPE
UV Resistance: available upon request.
Shade Rate:35% 50% 60% 70% 80% 90% 95%
high density heavy duty debris netting
Material: knitted knot-less virgin high density poly ethylene.
Weight: 300 g/m2 with reinforced edges at the side and middle.
UV treated (for longer life span).
heavy duty fall protection debris netting
Material 100% Virgin HDPE Resins with Anti-UV Protect Addition
Length: According to the Customer's Request
Shade Rate:30%-90%
how manufacture ebris netting
Designed for scaffolding, also suitable for bird deterrent and garden use.
Made from high density polyethylene mono-filaments, with fixing eyelets at 13cm intervals along full length of the roll. Netting is available in Green, Blue or White (flame retardant).
Welcome to inquiry!

APAC is the first and preferred supplier and manufacturer of quality netting products in China
Provide our customers with high-quality products and reliable service and support
All products are tested and approved to meet the standards
Capability to supply both bulk orders and smaller volumes
Samples in stock ready for delivery
Fast and efficient delivery to the whole world
Let's start a new project together