Are you planning a concrete construction project and must specify the right plywood for your formwork? Choosing the correct plywood is crucial to ensure your concrete work's structural integrity and quality. From understanding the different types of plywood and their properties to considering factors like strength, durability, and finish, we'll provide valuable insights to help you make an informed decision. This blog will guide you through selecting the ideal plywood for concrete formwork.
Get ready to enhance the efficiency and success of your concrete construction projects with the right plywood selection.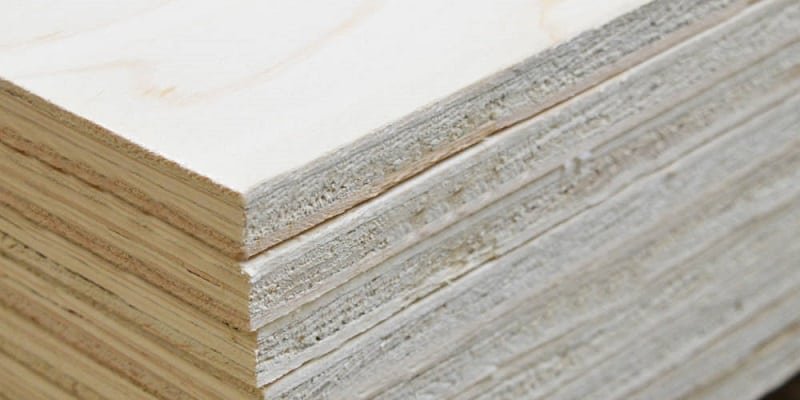 What Is Plywood Formwork?
Plywood formwork is a widely used construction technique involving plywood panels to create molds or forms for casting concrete structures. These forms act as temporary frameworks, providing support and shape to the concrete until it sets and gains sufficient strength.
Plywood formwork offers several benefits, making it a preferred choice in the construction industry.
It is cost-effective, easily customizable, and can be reused multiple times, making it an economical option.
The plywood panels are lightweight, making them easy to handle and transport on the construction site.
They are also versatile, allowing for the creating of various shapes and sizes of concrete structures.
Plywood formwork provides a smooth and uniform surface finish to the concrete, ensuring high-quality results. Whether you're constructing walls, slabs, columns, or beams, plywood formwork is a reliable and efficient method that simplifies construction and delivers excellent outcomes.
Advantages & Applications of Plywood Formwork
Plywood offers several key advantages, making it a popular choice in the construction industry. Firstly, plywood is known for its strength and durability, allowing it to withstand the pressure exerted by wet concrete. It provides excellent support and stability, ensuring the formwork maintains shape during the pouring and curing.
Additionally, plywood is readily available, cost-effective, and easily cut and shaped to meet specific project requirements.Moreover, plywood formwork is reusable, making it a sustainable and environmentally friendly option. As for applications, plywood formwork is commonly used in many concrete construction projects, including residential, commercial, and industrial buildings.
It is used for various elements such as walls, slabs, beams, columns, and foundations. Plywood formwork is also suitable for creating intricate architectural features and complex structures. With its versatility and reliability, plywood formwork is preferred for construction professionals seeking efficient and high-quality results.
Types of Plywood for Concrete Formwork
Several types of plywood are commonly used in construction projects. One popular choice is phenolic plywood, known for its high durability and resistance to moisture and chemicals. It has a smooth surface that allows for easy release of the concrete, resulting in a clean finish.
Another commonly used type is film-faced plywood, coated with a thin film to enhance its durability and smooth finish. Film-faced plywood is suitable for multiple uses due to its resistance to water and weather conditions.
Additionally, marine plywood is a popular option for formwork due to its high strength and resistance to moisture.
It is made with waterproof glue and can withstand the rigors of wet concrete. It is important to consider the specific requirements of your project, such as load-bearing capacity and desired finish when choosing the type of plywood for your concrete formwork. By selecting the appropriate type of plywood, you can ensure the success and efficiency of your construction project.
Grading of Plywood for Concrete Formwork
Plywood used for formwork is typically graded based on its quality and appearance. The grading system helps determine the plywood's suitability for different construction applications. The most common grading standards for plywood are A, B, C, and D.
Grade A plywood is the highest quality and has a smooth, knot-free surface, making it ideal for projects where the appearance of the concrete surface is important.
Grade B plywood may have some knots and minor defects but is still suitable for most formwork applications.
Grade C plywood allows for larger knots and defects but is structurally sound and suitable for formwork where the appearance is not critical.
Grade D plywood has more defects and is often used for non-aesthetic or temporary formwork.
It's important to consider the specific requirements of your project when selecting the plywood grade. Choosing the appropriate grade of plywood ensures that your formwork is strong, durable, and meets the desired aesthetic standards.
Specifying the right plywood for concrete formwork is essential for the success of your construction projects. When selecting, consider factors such as strength, durability, finish, and grading. Understanding the advantages and applications of plywood formwork allows you to make informed decisions and achieve high-quality results.
Whether you choose phenolic, film-faced, or marine plywood, ensure it aligns with your project requirements. By choosing the right plywood, you can create sturdy, efficient, and visually appealing concrete structures that meet your needs and stand the test of time.