Scaffolding stair sets provide the best possible access to scaffolding levels.
Aluminum Scaffolding Stair for  Scaffolding system is made of T6061 aluminum material as an access scaffolding system in construction and formwork concrete projects. 
China Staircase for Ringlock Scaffolding 
Scaffold Stair Ladder for Construction Use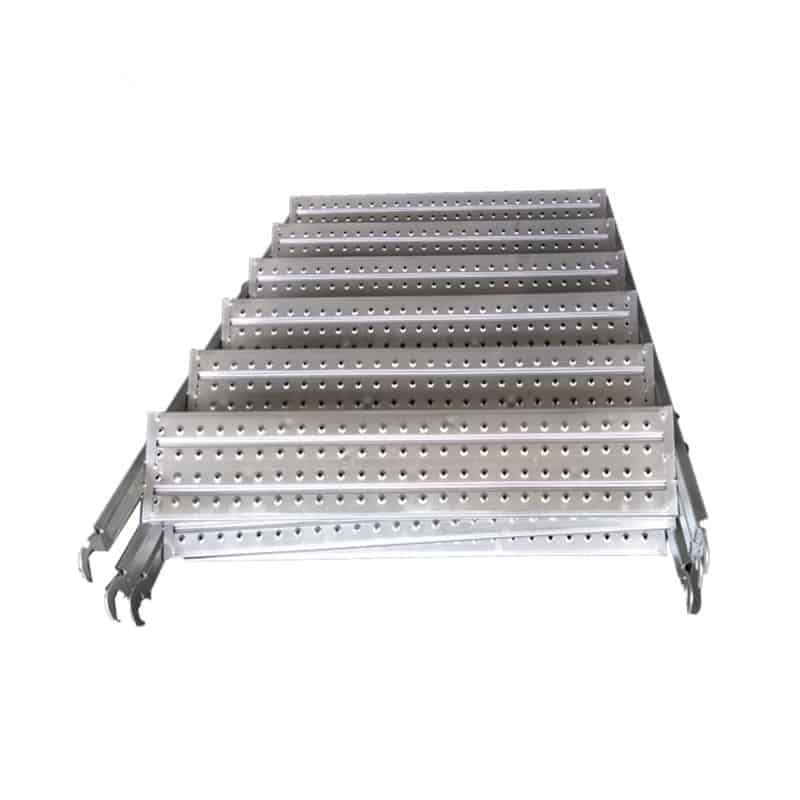 Ringlock Scaffold Aluminium Z Stairs
Material:Pre-galvanized steel tube,pre-galvanized coil and hooks.
Surface treatment:pre-galvanized
Diameter:30*50mm
Thickness of the tube:1.0mm yo 2.0mm
Standard according to AS/NZS 1576.3:2010
Learn more about the types and versatility of
ringlock scaffolding stair
Why choose APAC Ringlock Scaffolding?
USA & CANADA TYPE RING LOCK SYSTEM
EUROPEAN STANDARD ALLROUND RINGLOCK SCAFFOLDING
STANDARD FOR HEAVY DUTY SHORING SCAFFOLDING SYSTEM
Quality assurance is a key part of our business. We have a strict quality control management system to ensure that the best products are delivered to customers. Our quality assurance team performs periodic inspections on all raw materials and finished goods, as well as on incoming material and outgoing products to make sure they meet the exact standards set by the standard.

We also provide a high level of customer service, which is another important aspect of our business. Our clients can contact us easily via phone or email, and we will always reply within 24 hours.
Scaffolding stair Supplied by APAC
APAC provides scaffolding to Unite States and Canada, the size of the horizontal bay normally is in inch size, such as 7 inches, 10 inches. We also provide scaffolding to Singapore, New Zealand, Australia, the size of the ledger normally is metric size, such as 1.4m, 1.57m, 2.57m. etc.
Why ringlock stair is popular in construction?
The Ringlock scaffolding stair is widely used for Civil, industrial, oil and gas, offshore, and staging industries. Besides that, it is also used for infrastructure, Highway, formwork as the temporary supporting falsework equipment.
scaffolding stair Wholesale Supplier
APAC manufactures the high-quality Ringlock scaffolding Stair, the surface treatment is hot-dip galvanized. Painted or powder-coated Ringlock scaffolding Stair is also workable based on customer's requirements.
With APAC, you will have good quality welding Ringlock scaffolding Stair, which is based on EN 1090-1 and ISO 3834-2 standard.
If your project just needs our Ringlock scaffolding Stair, please don't hesitate to contact us. Free samples and competitive price will be afforded.
Boost Your Business with APAC scaffolding stairs