First-Rated Scaffolding Exporting Globally Over 10 Years
APAC is a pioneering scaffolding company that supplies a wide range of scaffolding. We guarantee quality and services, catering to brand owners, wholesalers, and distributors overseas.
APAC scaffolding solutions
APAC also offers many types of scaffolding. For any inquiries or further information, please feel free to reach out to us. Let's work together to build a safer construction industry!
MORE DETAILS ABOUT APAC RINGLOCK SCAFFOLDING
APAC is a leading ringlock scaffolding manufacturer in China. APAC ringlock scaffolding is widely used for various industrial and construction applications.
APAC can supply premium grade ringlock scaffolding components in small MOQ. From vertical standards and steel planks to diagonals, we have it all at a great price. Different surface treatments can be chosen for your demands.
3D Display
Product Details
Production Workshop
Quality Control
Delivery
Certification
3D Display
Product Details
Production Workshop
Quality Control
Delivery
Certification
IN APAC, QUALITY IS NOT BOASTFUL BUT CORNERSTONE.
manufacture scaffolding in step by step
APAC scaffolding components are made of high-quality Q235 or Q355 grade steel. We control the quality of our scaffolds through our daily quality control processes, including steel grade testing, dimensional inspection, and weld line testing.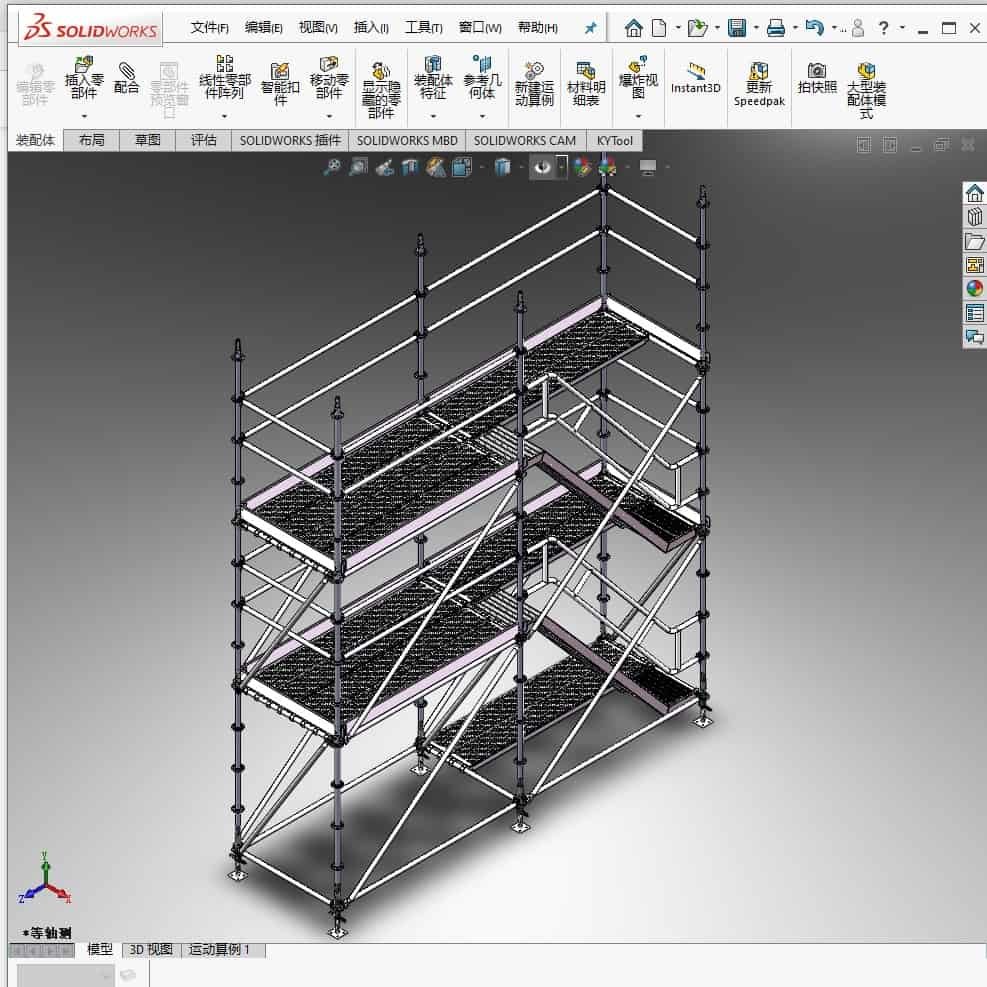 High-quality raw material
As a leading manufacturer, we always receive several questions from our clients all over the world.
Therefore we prepared this beginner's guide on ringlock scaffolding. If you need any specific information, you are always welcome to send us an inquiry.
Still not finding your needed Scaffolding Products?
Contact our experts for professional & cost-effective solutions.
contact apac to start your next project
APAC is the only brand I trust in China and their sales staff are very professional and always understand my needs at the first beginning. One more thing, safety is always my first consideration and APAC has never let me down.
I was very satisfied with their service, their salesman was very professional and familiar with our scaffolding safety standards, working with APAC made me feel very safe and I have recommended my friends to buy their scaffolding gears.
I have been working with APAC for 5 years now and I am glad I chose them right from the start. Their scaffolding is of a very high quality and my users have never complained about their products. I would recommend you to try their products too if possible.
I previously sourced scaffolding from another factory in China. Still, their products had sorts of problems and made me concerns a lot. With APAC, there is much less hassle, they are really professional and all I have to do is sit in my office and wait to receive the goods.