Welcome To APAC BUILDERS EQUIPMENT
The Toe Board Bracket for Kwikstage scaffolding is a type of accessory used to attach toe boards to the scaffolding structure. It is designed to fit securely onto the vertical standard of Kwikstage scaffolding and provides a stable platform for attaching toe boards, which are used to prevent objects from falling off the scaffold platform. The bracket is typically made from steel and is durable enough to withstand the wear and tear associated with construction work. Its design facilitates easy installation, making it a popular choice for contractors and builders who use Kwikstage scaffolding on their job sites.
Australian Kwikstage Scaffolding Toe Board Clip, End Toe Board Clamp
Material: Q235
Surface: Galvanized Colour, Powder Coated / Painted 
Standards: AS 1576.1
Supply Ability: 120 Ton/Tons per Month
Unit weight: 0.78 kg
Packaging Details: Plastic woven bags and steel pallets
Application: Hotel, Commercial, Industrial, and Residential Construction
Advantages of Toe Board bracket
Safety: The primary advantage of the toe board bracket is safety. It helps prevent accidents and injuries on the job site by securely attaching toe boards to the scaffold structure, which prevents tools and materials from falling off the platform and potentially injuring workers or passersby.
Durability: The bracket is typically made from steel, which makes it sturdy and able to withstand the wear and tear of construction work.
Easy Installation: The bracket is designed for easy installation. It can be quickly and easily attached to the vertical standard of Kwikstage scaffolding with minimal effort.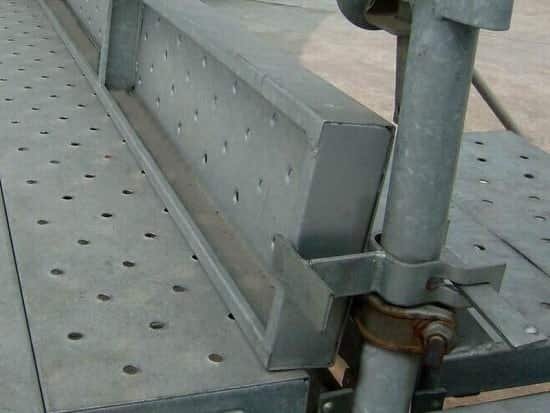 We are a company with over 7 years of experience in the scaffolding industry, offering professional services and factory-direct sales. We can provide you with competitive prices for our high-quality products. Contact us today to learn more about our services and how we can help you.
Let's start a new project together