Brick guards can prevent objects from falling from the scaffold platform. This plastic brick guard is widely considered the most durable and cost-effective plastic brick guard on the market, used by many scaffold contractors.
● Made from highly durable polypropylene material
● One-piece durable guard-rail clips and toeboard clip
● Easy installation, no more cable ties
● Guard sheets may be overlapped, advantageous to storage and transportation
● Goes into the standard EN12811-1:2003
● Designed to be strong enough to withstand higher winds
● Available in customized colors
Top 6 plastic brick guards for sale on market
The plastic brick guard is the new generation of scaffolding brickguard system, to provide durable, safe and effective barriers against falling debris. Compared with the traditional steel brick guards, it's more lightweight, and simple to stack, transportation & reuse.
There are the top 6 styles of plastic brickguard that you can buy on UK market. They can provide you with protection against falling debris.
ONE-PIECE PLASTIC
BRICK GUARD
Robust brickguards in various colours, flexible placement to fill small gaps
Size: 1010mm (L)×920mm (H)
Zip Plastic Brick Guards
(known as Zip-Guards)
Light to carry, adjustable height with no need for disassembly
Size: 1220mm (L)x 830mm (H)
hexagonal
Plastic Brickguard
Integrated toe board clip and locking cups for non-slip stacking
Size: 1230mm (L) x 830mm (H)
Durable swivel hooks, flat panel is simple to stack, move and reuse
Size: 1025mm (L) x 850mm (H)
Can pass the rosette on the ring system scaffold, with the ability to be used on the 3 different ledger types between 30mm & 60mm.
Brand or logo can be moulded into or printed onto the  brickguards
Size: 1010mm (L)×920mm (H)
THE cost-effective BRICKGUARDs YOUR COMPANY WILL EVER NEED
If you want to buy functional plastic brick guards online, we are glad that you have found the right supplier here.
The APAC plastic brick guards are the result of time spent researching, developing, and responding to market demands. Made from highly durable polypropylene material, APAC scaffold brick guards are sturdy and durable. They fit the scaffold toeboards without a large gap. What's more, it is very easy to unclip the plastic brick guards from the scaffolding handrails when their use is complete.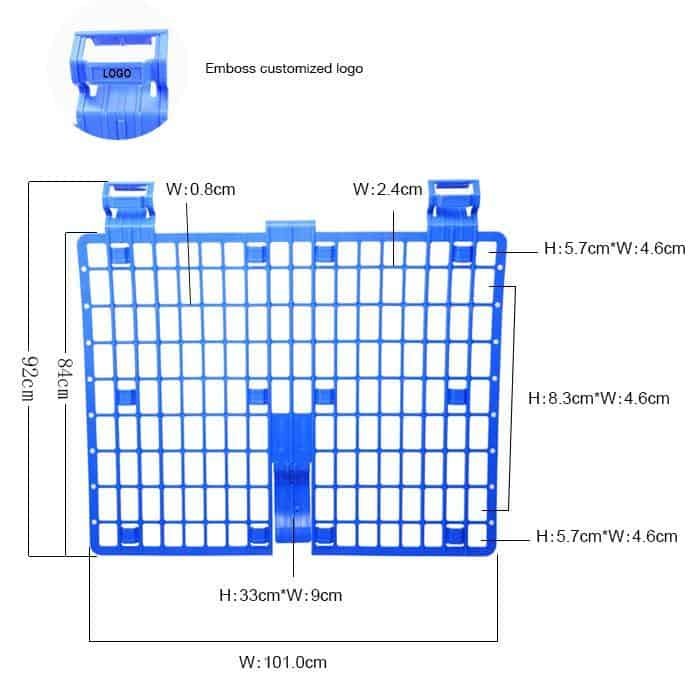 One-piece scaffold
plastic brick guards
Unique one-piece hook design, lightweight but extremely durable. Flexible panel interlocking as toe board clips.
Strengthen Scaffoldin
Plastic Brick Guards
Strength grid mesh structure, a higher safety factor, this new brick guard will give the end-user more choice.
APAC one-piece plastic BRICK GUARDs details OVERVIEW
Anti-tangle guarantee, can be stacked vertically, the hooks fit inside each other without tangling. Logo customized available.
Test load applied, 0.3kN distributed over an area of 300mm X 300mm, conforms to BS EN 13374 temporary edge protection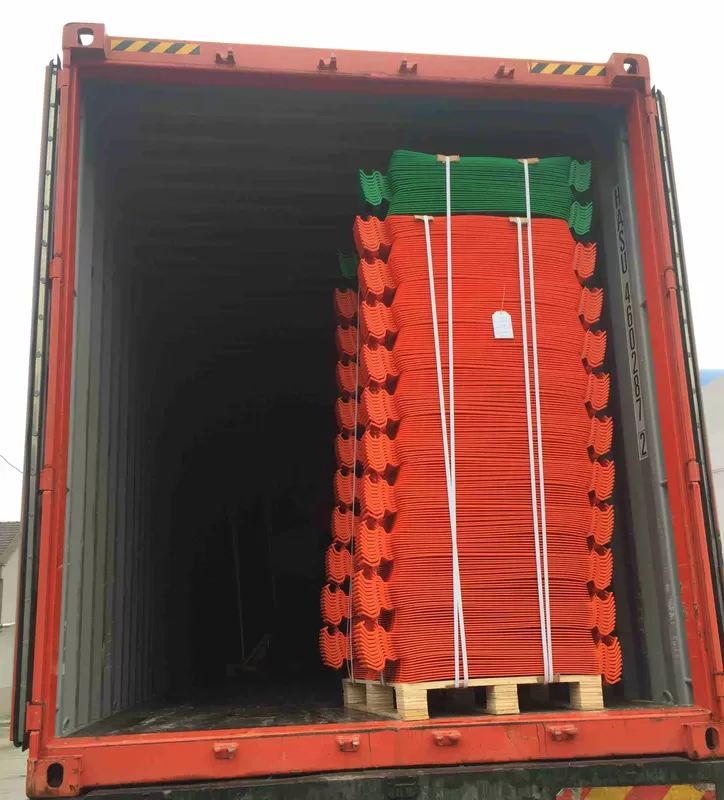 Delivery by the form of wooden pallet,  about 300KG or each.  220pcs/plt, 2200pcs/20'GP; 240pcs/plt, 5280pcs/40'HC
how we manufacture
ONE-PIECE PLASTIC BRICKGUARDS
At APAC, we've been dedicated to worksite safety products within the construction industry for over 10 years. We continually work to improve efficiency and safety, to meet and exceed our client's ever-changing needs, while providing products that comply with standards for scaffolding equipment and safety systems.
You can trust that all our scaffolding products are manufactured carefully following the construction safety standard. The polypropylene material is from our trusted suppliers, which can produce plastic brick guards that endure in the commercial scaffolding environment.
Our company continually works to minimize the impact of our business activities on natural resources. So our brick guards are recyclable at the end of their useful life.
For a quote on our tried, tested, robust, and easy-to-use brick guards which will save your gang's time, please leave your message on the above side.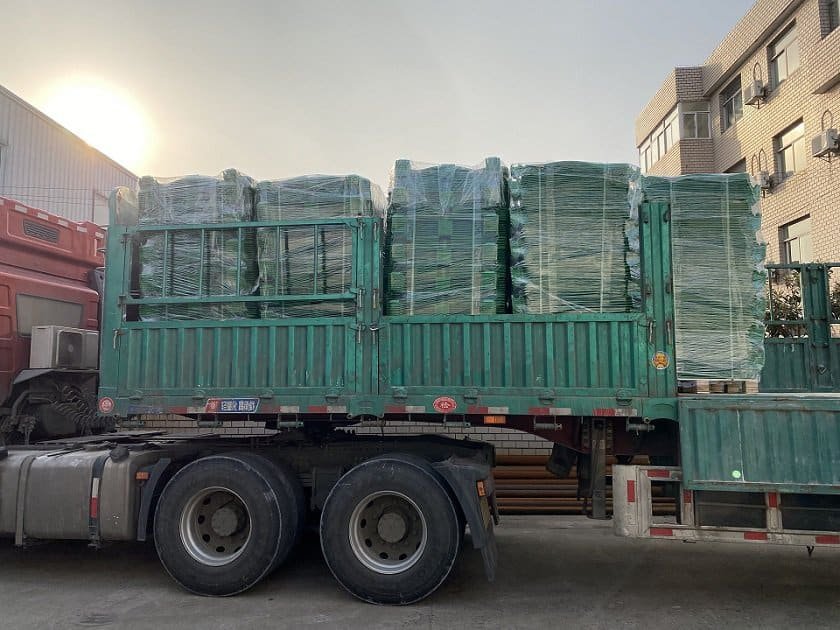 We have a strict quality control system to ensure that the best plastic brick guard products are delivered to customers. We offer our clients a wide range of quality assurance services from product design and testing, material selection and sourcing, warehousing, distribution, and delivery.

Our team of skilled professionals ensures that our products are manufactured under the highest quality and safety standards. The entire manufacturing process is carried out in-house at our state-of-the-art facilities. Our in-house testing laboratories ensure that each and every product conforms to international standards.
plastic brick guards On Sites
COLORFUL BRICK GUARDS CAN BE CHOOSEn
The APAC brick guards come in a variety of colors and are lightweight with a longer life expectancy.

Offers the safest, simplest, and most secure temporary fence solutions
The applicable scope from construction sites to outdoor locations
Fully temp fencing solutions with complete fencing kits
Capability to supply both bulk orders and smaller volumes
Assist with any questions you have about temporary fencing
Fast and efficient delivery to the whole world
Let's start a new project together