Welcome To APAC BUILDERS EQUIPMENT
Debris netting is durable heavy duty plastic netting for use on scaffolding, construction sites, or even for gardens. It helps to protect pedestrians and traffic from falling debris.
It also reduces wind and rain penetration which improves the working environment, while still allowing air circulation.
We also supply debris netting in a variety of colors, welcome to inquiry!
black debris netting for sale
Debris Netting is made from high-density polyethylene (HDPE) with UV inhibitors for maximum life expectancy. We produce different kind style of netting for different purposes. Different types and weights have different shade rates.
Black Shade Debris Scaffold Netting
Helps avoid unnecessary injuries
Helps meet Health and Safety regulations
Available in a variety of colours
HIGH QUALITY BLACK DEBRIS NETTING
Eyelet Position:Top & Bottom
Mesh Size:2-3mm x 2-3mm
UV Rating:3%
HEAVY DUTY INDUSTRIAL DEBRIS NETTING black
Knitted eyeholes along both edges and through the center
Mesh size: approx 2mm
Density: 50%
INDUSTRIAL FIRE RESISTANT DEBRIS NETTING BLACK
Thickness: ≥ 0.6 mm.
Yarn density: 1500D × 1500D 1 × 1 14 × 14 mesh/inch.
Material: polyester coated with PVC.
MULTIPURPOSE BLACK DEBRIS NETTING CONSTRUCTION SITE
Made from UV-treated high-density polyethylene for outdoor use
OSHA-compliant netting provides optimum safety
Fire-retardant and weatherproof
Knotted Flame Retardant black debris netting
Fire retardant.
Made of 100% non-toxic polyethylene.
Length 100m + (large rolls).
More details about scaffolding debris netting
Features
Details
Factory
Packing
Features
| | |
| --- | --- |
| Material | 100% Virgin HDPE Material |
| Color | Customized |
| Shade Rate | 30%-90% |
| Size | 5'8″x 150′ .8'6″x 150″ or as require |
| Gram Weight | 150g-300g/m² |
Details
Factory
Packing
how manufacture black debris netting
100% HDPE virgin material
UV stabilized and Anti-oxidant,anti-aging.
Long life, light and fold easily
 Excellent protection for the construction site
Strong lateral and central edges for long-lasting
3-10 years of useful life
Heat treatment and closed knitted method make it longer using life.
The most popular color is dark green and black, as a manufacturer we can offer what you like!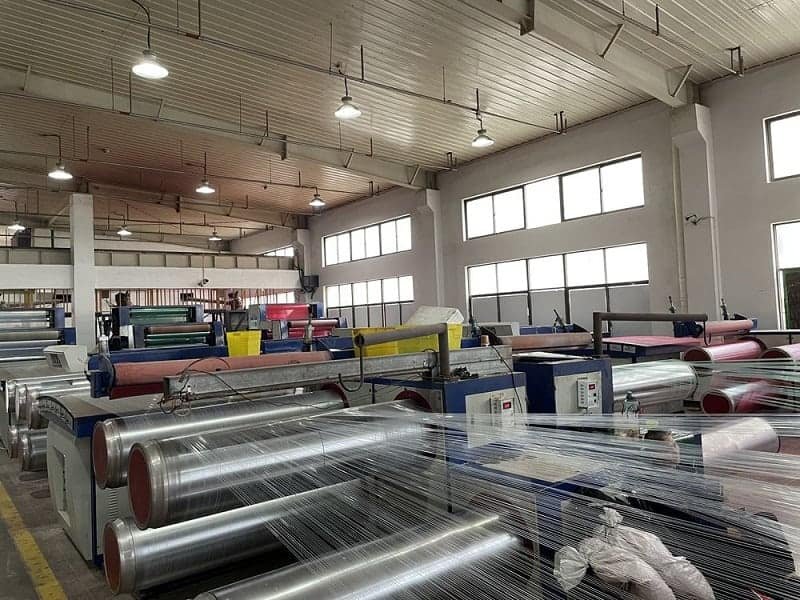 We have a strict quality control management system to ensure that the best products are delivered to customers. We offer our clients a wide range of quality assurance services from product design and testing, material selection and sourcing, warehousing, distribution, and delivery.
We also provide a high level of customer service, which is another important aspect of our business. Our clients can contact us easily via phone or email, and we will always reply within 24 hours.
Applications of black debris netting
It is durable, light, ventilated, transparent, fireproof, dustproof, heat insulation, and anti-noise. 
It is widely used in various construction sites especially for high-rise buildings by enabling wholly sealed construction.
It is effective in preventing articles from falling and protecting people from getting injured.
Browse our product categories

APAC is the first and preferred supplier and manufacturer of quality netting products in China
Provide our customers with high-quality products and reliable service and support
All products are tested and approved to meet the standards
Capability to supply both bulk orders and smaller volumes
Samples in stock ready for delivery
Fast and efficient delivery to the whole world
Let's start a new project together