Welcome To APAC BUILDERS EQUIPMENT
Construction Safety Net is also named Safety Netting, Building Safety Net, Debris Safety Netting, Construction Safety Net, Fence Nets, Debris Nets, PE Scaffolding Net, Scaffolding Net. Scaffold Netting is a knitted mesh used to wrap buildings for safety, protecting workers.
Our blue debris netting offers high strength, good elasticity, easy installation, non-pollution. It is environmental- friendly, soft, anti-aging, corrosion-resistant, worm-resistant,  cold-resistant, can be closed for working, and keep the construction site nice and clean. etc.
blue debris netting for sale
Debris Netting is durable, heavy-duty plastic netting for use on scaffolding to protect pedestrians and traffic from falling debris.
If you would like your netting in specified colors or specifications, just reach out to a member of our team, we can make the debris netting in any customize required.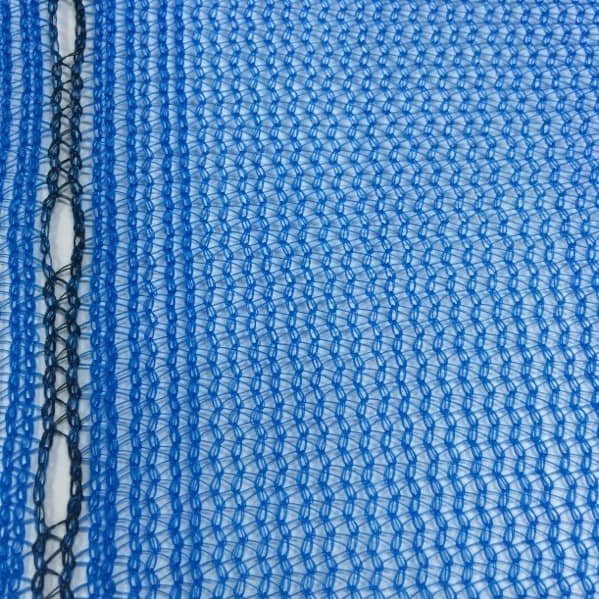 Blue Scaffold
Debris Netting
Fabric:  100% Knitted Polyethylene
Size:  10′ x 150′,
Reinforced border 
Blue HDPE Safety
Debris Netting
Fabric: High-density Polyethylene
Size: 150 x 4 ft
Fire-retardant meets NFPA 701
BLUe FR PVC COATED
DEBRIS NETTING
● High strength PVC vinyl coated
● Highly tear-resistant
● FR meets NFPA 701 Test Method 2
Blue Polyethylene
Debris Netting
Reinforced border 
Flame-retardant coating
UV-resistant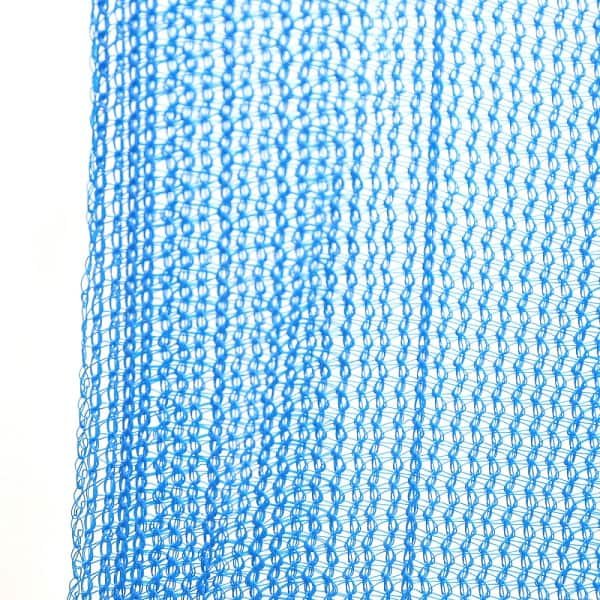 BLUE INDUSTRIAL SCAFFOLD NETTING
Monofilament polyethylene knitted netting
Eyelets down the length at 10cm intervals
Mesh Size:2-3mm x 2-3mm
heavy duty blue debris netting
Heavy-duty and durable
Safer working environment for staff and public
Reduces the risk of falling objects
More details about scaffolding debris netting
Features
Details
Factory
Packing
Features
| | |
| --- | --- |
| Material | 100% Virgin HDPE Material |
| Color | Customized |
| Shade Rate | 30%-90% |
| Size | 5'8″x 150′ .8'6″x 150″ or as require |
| Gram Weight | 150g-300g/m² |
Details
Factory
Packing
how manufacture debris netting
Debris netting is a high density knitted polyethylene ,which is UV stabilized. The debris netting is available in both flame and non-flame retardant. Debris netting has a reinforced edge to maximize the strength. It is mainly used in the buildings and construction sites o prevent the debris from falling down and hurt people . The debris netting can be used in vertically or horizontally. When the debris netting is installed in horizontally , it usually use combing with the personal safety nets.
If you and your project need debris netting, please reach out to our team. We can help find the perfect solution for any worksites!
We have a strict quality control management system to ensure that the best products are delivered to customers. We offer our clients a wide range of quality assurance services from product design and testing, material selection and sourcing, warehousing, distribution, and delivery.
We also provide a high level of customer service, which is another important aspect of our business. Our clients can contact us easily via phone or email, and we will always reply within 24 hours.
Browse our product categories

APAC is the first and preferred supplier and manufacturer of quality netting products in China
Provide our customers with high-quality products and reliable service and support
All products are tested and approved to meet the standards
Capability to supply both bulk orders and smaller volumes
Samples in stock ready for delivery
Fast and efficient delivery to the whole world
Let's start a new project together