Welcome To APAC BUILDERS EQUIPMENT
The Grabber guardrail system is guardrails with grabber clamp, it commonly adjustable to fit the thickness of most concrete slabs, providing temporary or permanent fall protection during construction. The system improves efficiency and saves labor and cost compare to others. Meanwhile, the grabber clamp is reusable; after setup, you can work safely at the roof edge. 
grabber guardrail system for sale
The difference between grabber guardrail systems is grabber clamp, the can be applied in different situations. You can choose the one that fit your project. They are usually hot-dip galvanized and powder coating treatment, and any color can be customized.
clamp on guardrail system
The clamp system complies with OSHA standards and provides a fast, safe guardrail solution for new construction slab or deck applications.
slab grabber guardrail system
Meets and exceeds OSHA standards. Manufactured with
quality welds and durable steel. It is strong, durable and reusable.
parapet wall guardrail system
Constructed with 5/8" Acme Screw inside for firm grip and clamp on to the wall. Will withstand horizontal loads in excess of 250 lbs.
Easy to install, durable and non-corrosive. The Systems are available to accommodate steel railings or wood 2 x 4's.
Factory direct Grabber guardrail
By purchasing directly from our factory, you can enjoy several benefits. Firstly, you can be assured of competitive pricing as there are no intermediaries involved. Secondly, you have the advantage of direct communication with our production team, enabling quick and efficient order processing. Lastly, buying factory direct ensures that you receive authentic and high-quality products straight from the source.
At our factory, we prioritize customer satisfaction and strive to provide exceptional service. We have a dedicated team of professionals with extensive experience in the field of Material Handling Equipment. With our factory direct sales, we aim to establish a strong and trusted relationship with our clients.
Please feel free to reach out to us for any inquiries or to place an order. We look forward to serving you with our reliable and efficient Slab Grabbers.
more details about C-slab grabber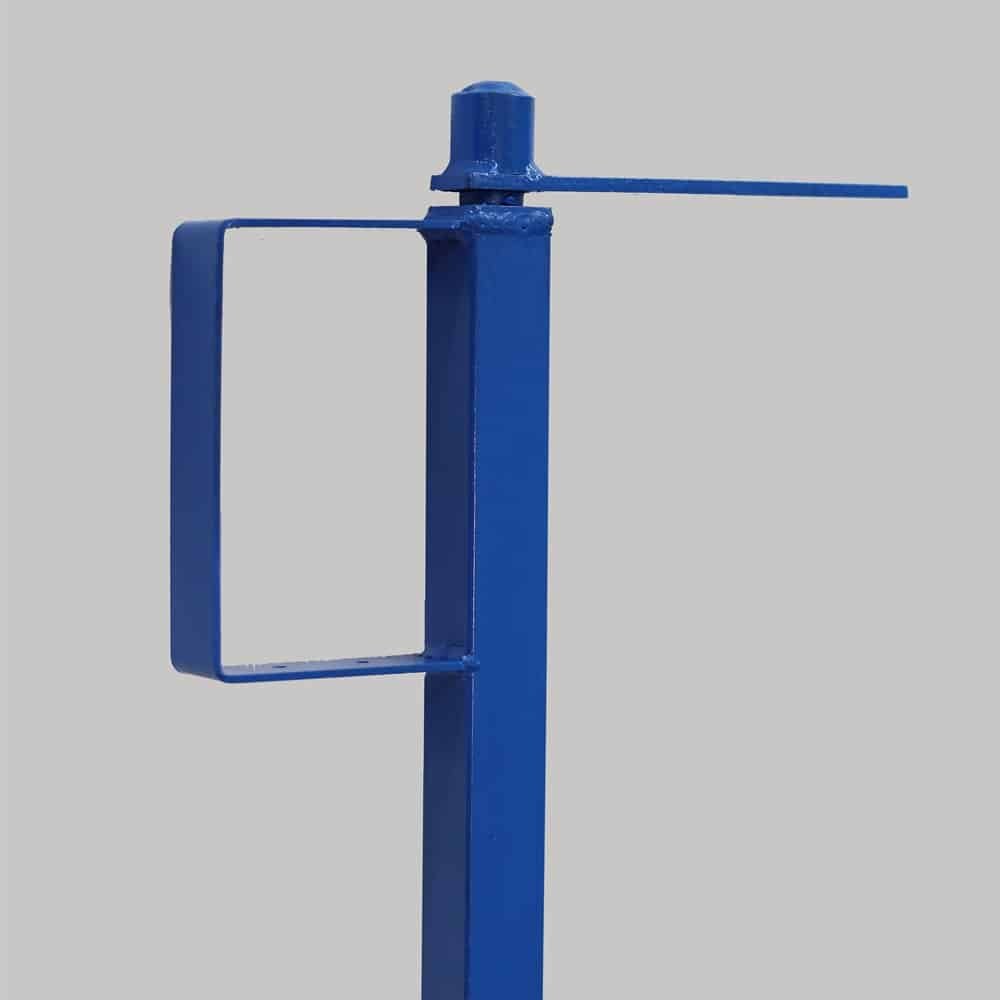 Heavy-Duty Design: The sturdy tube design is meant to withstand regular use and provide a long service life. The Slab Grabber is better shielded from the elements because there are no exposed adjustment rods or threads. For long life, all components are powder coated.
Meets the Standard OSHA/ANSI.

No need for tool installation.

Ergonomic Large coated handle for ease of use and long life.

Adjustable clamp can accommodate 2″ to 24″ slab.

Integrated toe-board bracket.
Enhancing Your Experience: Comprehensive Installation Support for Our Slab Grabbers
In our dedication to providing exceptional service, we are pleased to announce that in addition to our detailed written installation instructions, we also offer online installation guidance for our Slab Grabbers.
Our online installation guidance includes video tutorials and step-by-step demonstrations. This interactive resource allows you to visually follow the installation process and gain a better understanding of each step involved. We believe that this dual approach of written instructions and online guidance will enhance your experience and ensure a smooth and successful installation.
Should you have any questions or need further clarification, our customer support team is always available to provide prompt assistance.