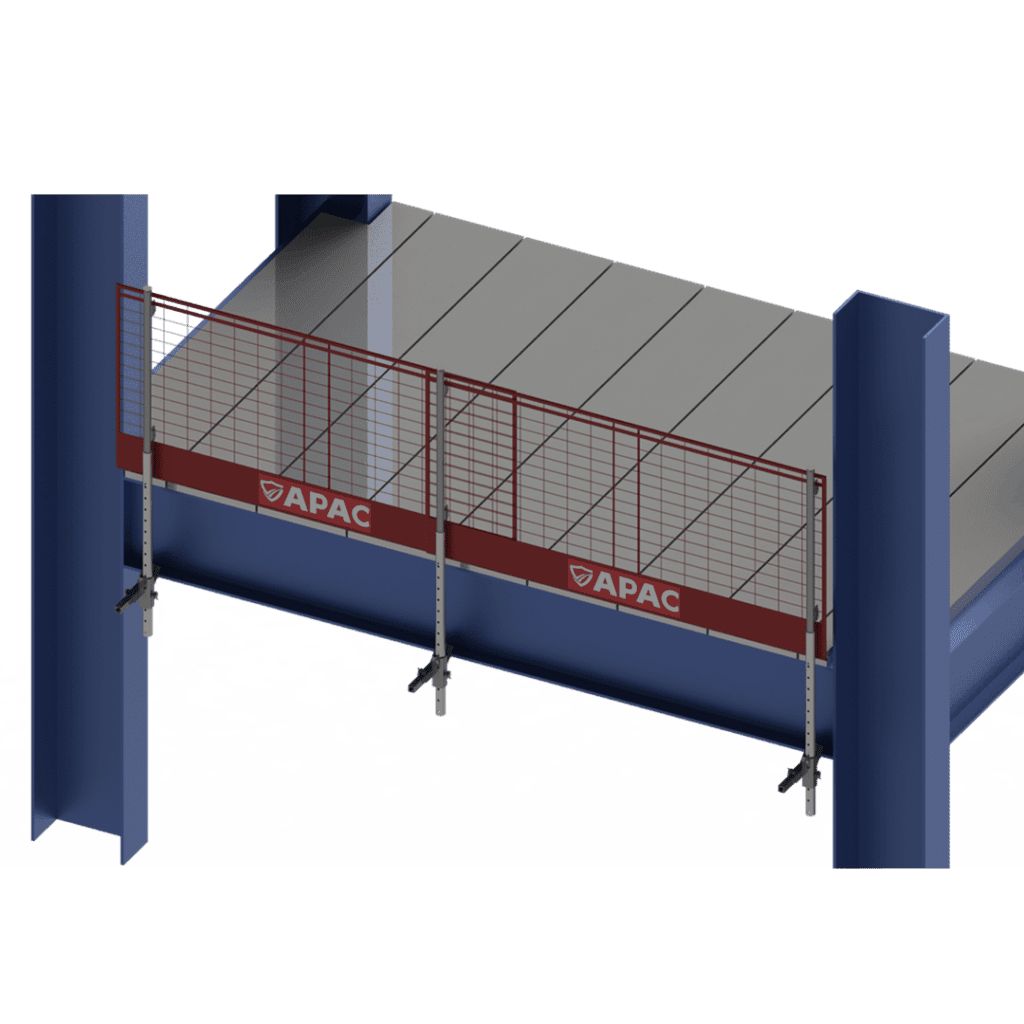 Welcome To APAC BUILDERS EQUIPMENT
I-beam Bracket Edge Protection System
APAC manufactures the most cost-effective I-Beam Clamp barrier systems for steel structures edge protection. The I-Beam Clamp Beam clamps are attached to I-beams in steel buildings under construction for the installation of a construction safety fence.
On flanged steel beams, steel I-beam clamps can be fitted to allow the quick creation of barrier edge protection attachments. This will create a free surface on the plate that can be used for other work zones.
edge protection system - components
APAC has designed the Steel I-Beam Clamp in accordance with EN 13374 and AS/NZS 4994.1.
The Edge Protection Safedge Post 1.2m is integrated with two latch pins for locking the mesh barrier in position.
APAC Safedge Mesh Barrier 1.3m is Edge Protection Parts. It is guardrail Element of the Edge Protection System.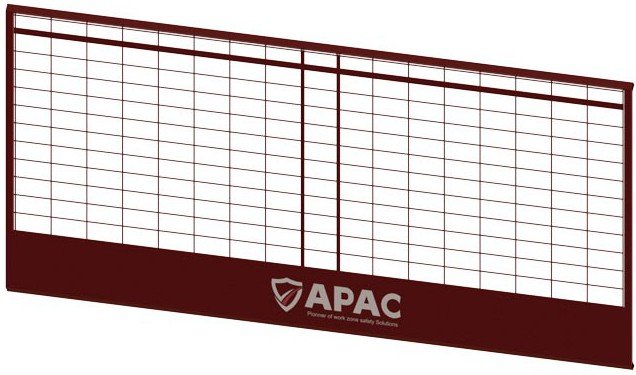 Safety mesh barriers 2.6m are system protection barriers with mesh infill. You can customize Safedge mesh barriers for your edge protection demand.
more details about apac I-Beam Clamp
APAC's Facade I Beam Bracket is the pre-installed attachment in the framework for our I Beam Facade Edge Protection System. It is mounted to the surface of the I-beam web, considerably facilitating the installation of the edge protection.
The I-Beam Facade Brackets are integrated into the brackets used to fix the 1.2m Safedge Posts. The Bracket is adjustable horizontally to fit different I-beam installation tasks.
In addition, APAC's I-Beam Facade Bracket has a 1.2m height flute fixed to the body to ensure that it can be adjusted to fit different height applications.
We can drill holes in steel structures in advance when installing steel beams and then use I-beam facade brackets to provide an adapted edge protection solution.
Pre-installed edge protection systems are installed at ground level where site conditions permit and the I-Beam Facade Bracket is the ideal pre-bolted attachment to the Steel I Beam.
Using the APAC I-Beam Facade Bracket, the distance from the edge protection to the edge of the board can be adjusted. The steel sections should be checked to ensure that the pre-drilled holes are to the correct spacings before securely fixing the APAC I-Beam Facade Bracket.
Positional (i.e. vertical and horizontal) adjustments can be made prior to attachment to the steel frame. The 1.2m high flute ensures vertical position adjustment and can accommodate steel beam heights of up to 1000mm.
I-beam Facade Bracket bodies with holes ensure horizontal position adjustment and can accommodate steel I-beam flange widths of 100 to 700 mm.
how to powder coating a mesh barrier
APAC Edge Protection Barrier is the most robust on the market. Our barriers provide ultimate flexibility, whilst making your site more productive through ease of installation.
All of our edge protection barriers are rigorously tested, adhering to safety standards BS EN13374 and AS/NZS 4994, which means you can ensure that your worksites are compliant with safety. Thousand tons of our products are exported to many countries across North America, Australia, and Europe every year.
However, should you require customized solutions for special applications, bespoke steel mesh barriers can also be provided.
If you and your project need edge protection barriers, please reach out to our team. We can help find the perfect solution for any worksites!