Welcome To APAC BUILDERS EQUIPMENT
I-Beam Facade Bracket Edge Protection System
APAC I-beam facade bracket system is lightweight but really strong. This system can be adjusted in both horizontal and vertical directions. Steel Beam Installation is very easy and will avoid project time delays without compromising safety. APAC designed the I-beam facade bracket system with the installation site conditions in mind. The I beam facade bracket is attached to the beam web or box section surface by bolting the bracket to a pre-drilled hole.
edge protection system - components
Our I Beam Facade Bracket EPS meets European Standard EN 13374, it contains windblown debris and material and has a mesh panel and toe board. It also allows access to the edge of the building to install a cladding system fixing cleats while protecting the cladding installer.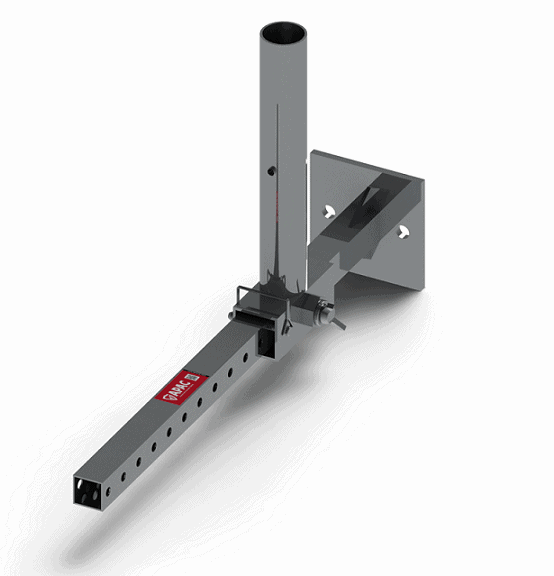 It is mounted to the surface of the I Beam web, considerably facilitate the installation of the edge protection.
The Edge Protection Safedge Post 1.2m is integrated with two latch pins for locking the mesh barrier in position.
APAC Safedge Mesh Barrier 1.3m is Edge Protection Parts. It is guardrail Element of the Edge Protection System.
Safety mesh barriers 2.6m are system protection barriers with mesh infill. You can customize Safedge mesh barriers for your edge protection demand.
more details about i-beam facade bracket
APAC's Facade I Beam Bracket is the pre-installed attachment in the framework for our I Beam Facade Edge Protection System. It is mounted to the surface of the I Beam web, considerably facilitating the installation of the edge protection.
The I-Beam Facade Brackets are integrated into the brackets used to fix the 1.2m Safedge Posts. The Bracket is adjustable horizontally to fit different I-beam installation tasks.
In addition, APAC's I-Beam Facade Bracket has a 1.2m height flute fixed to the body to ensure that it can be adjusted to fit different height applications.
how to powder coating mesh barrier
APAC Edge Protection Barrier is the most robust on the market. Our barriers provide ultimate flexibility, whilst making your site more productive through ease of installation.
All of our edge protection barriers are rigorously tested, adhering to safety standards BS EN13374 and AS/NZS 4994, which means you can ensure that your worksites are compliant safety. Thousand tons of our products are exported to many countries across North America, Australia and Europe every year.
However, should you require customized solutions for special applications, bespoke steel mesh barriers can also be provided.
If you and your project need edge protection barriers, please reach out to our team. We can help find the perfect solution for any worksites!