Welcome To APAC BUILDERS EQUIPMENT
The LVL scaffolding planks are lightweight and high-strength materials used in the construction industry. They have waterproof characteristics, anti-corrosion, no deformation, non-warping, and many others suitable for construction fields.
The complete form of APAC LVL planks is laminated veneer lumber. Thin woods are specially engineered and assembled with adhesive to form LVL scaffolding planks.
various lvl scaffold plank for you
Material: Poplar; Radiata Pine; Eucaplytus; etc.
Size: 38x225x3900mm or as your need.

Standard:

OSHA
lvl scaffold plank with painting
Width:

225/230mm

Thickness:

38/40/42mm
Length: 1-6M
Any color is available.
lvl scaffold plank with steel flat
Width: 225mm, 230mm, 235mm etc.
Thickness: 38mm, 42mm, etc.
Length: 2m, 3.9m, 4m, 6m, etc
Best LVL Scaffold Planks For Your Project
Our LVL Scaffold Planks are manufactured using "A" grade WBP Phenolic Glue. The planks have been tested and boiled in hot water at 100 degrees for 72 hours without any delamination.
To ensure quality, APAC LVL Scaffold Planks are produced under strict quality control and product certification. The wood we use is legally imported from New Zealand.
APAC's LVL Scaffold Plank at the time of dispatch from our manufacturing site has a moisture content of between 10%-14%. The density of our planks is about 560-660 KGS/CBM. APAC LVL Scaffold Planks can only be used as scaffold planks, i.e. to support personnel, equipment, and materials on scaffolds constructed and loaded in accordance with AS1576 and AS1577.
Due to its composite nature, LVL Scaffold Planks are much less likely to warp, twist, bend or shrink than conventional solid timber, so a longer service life can save you cost.
More Description of LVL Scaffold Planks
Our LVL scaffolding planks are made of high-quality softwood that comes with the highest strength-to-weight ratio. APAC LVL scaffolding planks can retain their size and shapes at different seasons and adjust the humidity. As a result, site workers and site managers don't need to worry about the expansion of scaffolding planks.
Properties of APAC's LVL Scaffold Planks:
Enhanced durability and safety.
Unparalleled structural rigidity, stability, and strength
proven to last at least twice as long as its solid wood equivalent
10% lighter than, for example, solid wood
requires no ongoing maintenance or remedial repairs
excellent electrical insulation properties
excellent corrosion and chemical resistance
Multiple color options for end seal
Custom Lengths and Sizes
Details
Visit our Factory
Certification
Packing&Delivery
Production
Details
The LVL Scaffold Planks we supply to Australia and New Zealand are typically 38mm or 42mm thick, 225mm or 230mm wide, and come in lengths from 1.0m, 2.0m, 3.0m, 4.0m to 6.0m. Custom size is available upon request.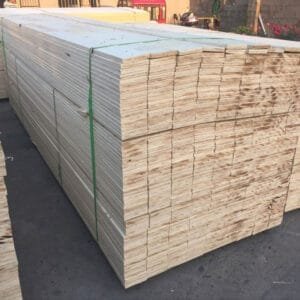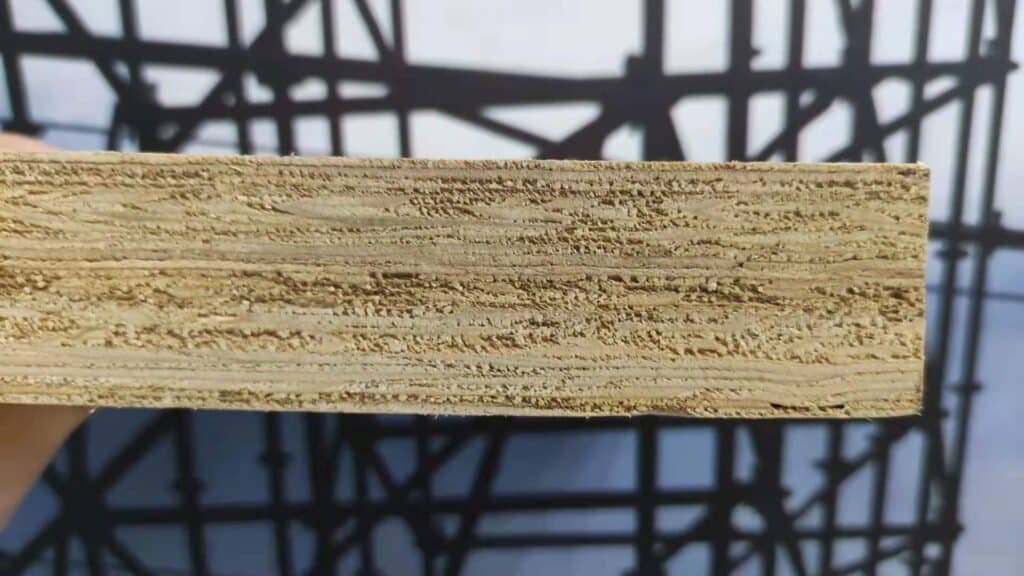 Visit our Factory
Certification
Packing&Delivery
Production
LVL scaffolding planks are durable, have an extremely long life, and are lightweight and easy to handle. Pine LVL Scaffolding Planks are used in construction, formwork systems, bridgework, oilfield work, and more.
Some of the common applications of LVL scaffolding planks are:
Providing support to construction materials.
Creating working platforms in the construction site.
Wood wall structure.
Timber frame.
Wood roofing.
Low-cost wood flooring.
Door and window manufacturing.
LVL Scaffold Planks | The Ultimate FAQ Guide
APAC is a leading LVL scaffolding planks supplier in China. This guide will help to understand the properties, sizes, and other features you should know before buying a scaffold board for your project.
DIFFERENT TYPES OF GLUE USED TO MAKE PLYWOOD SHEETS AND OTHER WOOD PRODUCTS
The three main types of glue are urea-formaldehyde glue, melamine glue, and phenolic glue. You must consider which glue for your wood product. 
LVL Scaffold Planks are stronger, straighter, and more uniform, and the waterproof paint seals the ends to reduce water ingress. This prevents the planks from becoming moldy and deteriorating.
LVL Scaffold Planks supplied by APAC are fumigation free and we will provide you with a Fumigation Certificate to help you clear customs easily without any resistance when importing.
If you have more questions, just call for our expert today!
Let's start a new project together