What is Compression post Edge protection?
The compression post is used for securing edges between concrete slabs and other situations on construction sites. compression posts can be used in conjunction with mesh barriers for full coverage.
As a collective fall protection device, the toeboard of the mesh barrier prevents debris and material from entering or leaving the floor. Extending the inner pipe to the ceiling and activating the compression function with a foot pedal makes the compression post easy to install.
3D DISPLAY OF Compression post Edge protection
APAC compression post edge protection system consists of three components, compression post, mesh panel, and the clip. The compression post can be fixed between slab floors and soffits, the clip can be fixed to the compression post and finally, the mesh panel (safety fence) can be locked to the clips then. The compression post system provides a safer and faster installation method compared to the bolt down method.
advantages of apac compression post edge protection systems
No tools required, faster installation.

There is a choice of double height or full height mesh panels.

Powder-coated steel raw material designed for long-term use.

Product compatibility with other brands.

This system can be recycled compared to traditional guardrails, providing additional savings.

Dense meshes (50x50mm/150x75mm) or customized dense meshes with high stability.

Personalized logos for your company's products.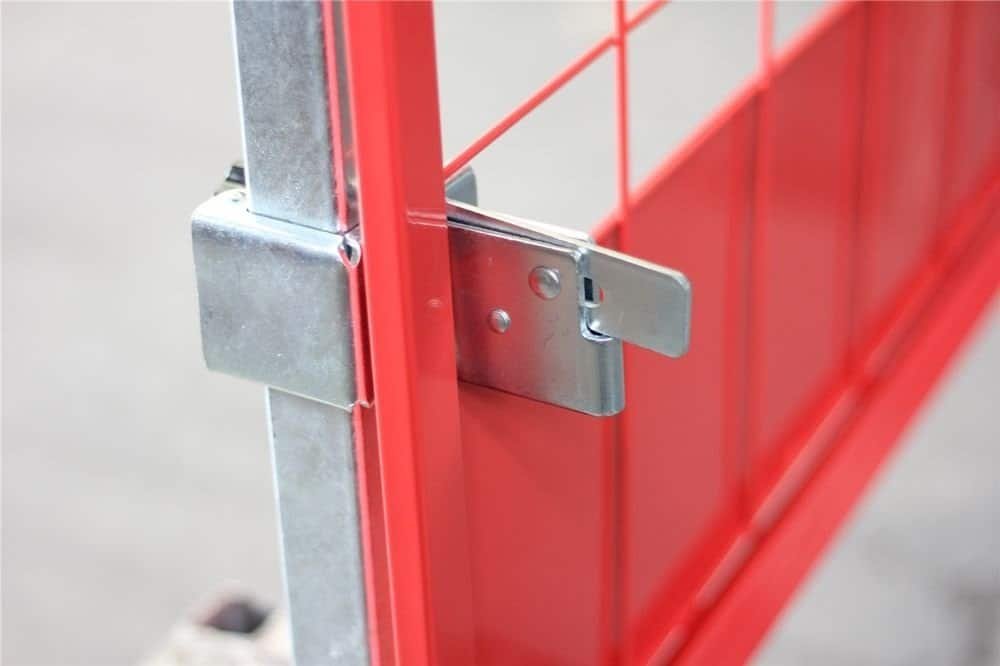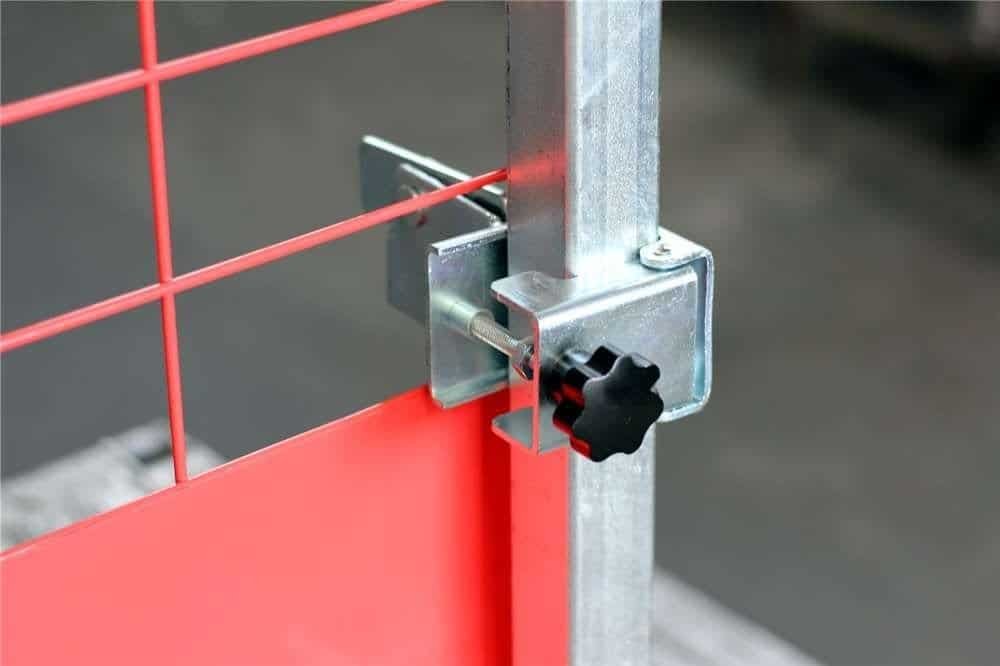 Easily installed Compression post
The system is very simple, no tools are required when assembling.
System consists of three components.
Compression Post
easily set up between the slab and soffit
Mesh Barrier
2.6m long mesh barrier, 2.9m long mesh barrier, and 1.3m long mesh barrier to meet various requirements
Barrier clip
Fixing the mesh barrier to the compression post
If you have any interest, please don't hesitate to contact us.
OSHA standard and ONTARIO REGULATION Compression post for edge protection between concrete floors and soffits
Accidents in the high-rise construction industry can have very serious consequences, disabilities, and even fatalities. APAC safety is committed to working hard to provide the safest equipment for the construction industry. for over 7 years, we have been innovating and enhancing our product safety to make the job site safer for our North American customers. Our team of expert engineers, production specialists, and quality control professionals ensure that the products you receive meet or exceed the safety standards required by the regulations.
APAC Safety, a manufacturer of expert edge protection equipment, produces compression posts that provide a perfect safety solution for workers working at height on construction sites, especially in North America.
The system is called compression post system, the pole has the same function as Rapid Post, Combisafe Power post, Dell-core/Integrity Speed post, Tie Down, and Vertemax compression post.
What makes Compression Post different from other edge protection systems?
Toolless design for quick installation. Through feedback from our customers' tests of other systems, the APAC Safety compression post system can be installed almost 10 times faster than the drill and fix the system, significantly faster.
Resources
The APAC COMPRESSION POST can be fixed between concrete floors and soffits. No need drilling or anchoring, providing Safer and fast installation compression post edge protection for concrete floors.
Standards
We have a strict quality control system to ensure that the best compression post products are delivered to customers. We offer our clients a wide range of quality assurance services from product design and testing, material selection and sourcing, warehousing, distribution, and delivery.
We also provide a high level of customer service, which is another important aspect of our business. Our clients can contact us easily via phone or email, and we will always reply within 24 hours.
With over 7 years of experience in scaffolding, edge protection systems, and other related products, we are one of the leading edge protection system suppliers. 
We have Q235 and Q345 carbon steel. You should select your material based on the environment in which it will be used.
The majority of our products are exported to Europe, America, Australia, and Southeast Asia. At competitive prices, we are confident that we can provide you with excellent service.
Boost Your Business with APAC Edge Protection