Welcome To APAC BUILDERS EQUIPMENT
temporary fencing accessories
Temporary fencing is an alternative option to permanent fencing. It is usually used when a fence is required on an interim basis, such as area boundary to keep intruders out, to venue division at large events or to control crowds at sports, festivals and parades.
Although durable fence panels are rarely good enough on their own, according to different usages, temporary fences also need different accessories to serve myriad purposes, adding value.
Some options available accessories for temporary fencing include:
● Temporary Fence Base block
● Fence Brace for Temporary Fencing
● Temporary Fence Screening
● Temporary Fence Gates
● Etc.
APAC goal is to make your worksite safer. From saving you money to boosting your business, APAC will always be your ultimate partner.
accessories FOR MeetING
The Ultimate Temporary Fencing Solutions
APAC offers a full range of temporary fencing accessories to install and secure your temp fencing. These accessories will help you to improve your worksite security during progress. Each part serves a unique and specific purpose.
Below, we'll go over each category of accessories for temporary fencing, and each has a host of different product options within them.
Don't hesitate to ask our specialists to wholesale these accessories. We can supply your needed quantities.
Panels need to be connected using clamps. Nuts and bolts are tightly fastened so that the fence becomes strong and sturdy.
Provide an entrance to temporary sites, to allow people or vehicles to pass-through
Prevent dust and debris from being blown from the worksite onto the surrounding spaces
Personalized nameplate on the temporary fence to lets people know who you are and what you can do.
Prevent dogs and other animals from entering the worksite, easily secured in place with temp fence clamps.
Temp fence handrails can be useful where the ground is particularly uneven on the pedestrian-facing side.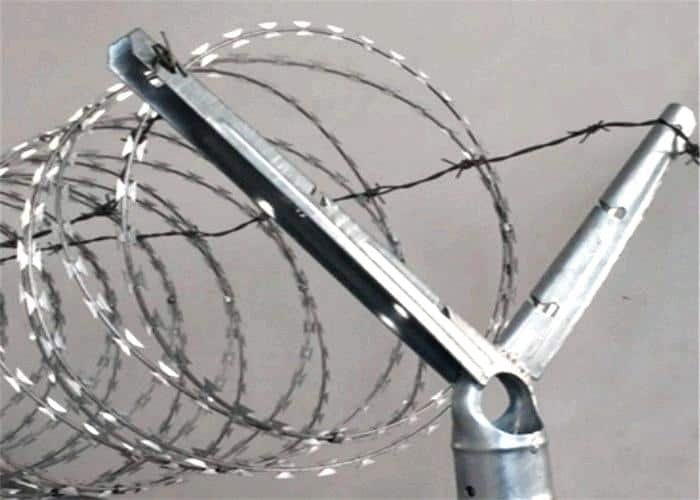 Used to extend the security of commercial construction sites. Installed on the top, stretching barbed wire.
Fasten temp fence panels to concrete jersey barriers, for protection of walkways or job sites.
Used with temp fence gates panel to provide a rolling gate that is easy to move and open as needed.
Contains temporary plastic fencing, metal posts and plastic ties for one-step installation.
We Service the Following Industries
construction for
sites secured
Prevents unrelated people and animals from entering the work site, thereby reducing the possibility of fatal accidents or physical injuries being suffered.
OUTDOOR EVENTS
for crowd control
Section off the area as privacy to eliminate an unauthorized entry, or let the traffic move in the desired direction keeping the paths clear.
Rent / Distributor for additional revenues
No matter what your budget is, we are sure that you will find fences that suits your needs. We will be happy to help you expanding business.
Temporary fencing is a fencing type installed for short-term purposes. It serves to delimit a provisional area, and it is easy to assemble.
APAC Temporary Fences are a versatile solution, whether public or private. And they are a cost-effective option for residential and commercial projects too. You can find them in different dimensions according to your needs.
If you are interested in temporary fences, we are right here to help you. We offer expert fencing solutions to suit your projects.
Contact our friendly team, who will be glad to answer your fencing-related queries.
LET'S DISCOVER OUR OTHER WORKSITE SAFETY RANGES WHICH MIGHT INTEREST YOU!

Offers the safest, simplest, and most secure temporary fence solutions
The applicable scope from construction sites to outdoor locations
Fully temp fencing solutions with complete fencing kits
Capability to supply both bulk orders and smaller volumes
Assist with any questions you have about temporary fencing
Fast and efficient delivery to the whole world
Let's start a new project together