Welcome To APAC BUILDERS EQUIPMENT
edge protection systems for Blocking And Temporary Enclosures
Welcome to APAC, a leading manufacturer of high-quality edge protection components for blocking and temporary enclosures. Our edge protection systems are designed with simplicity and safety in mind, offering easy installation and reliable protection for various work zones during construction.
With APAC's edge protection components, creating secure walkway access becomes a breeze, even in the most complex work areas. Our components feature integrated hooks and loops, allowing for seamless connection and adjustable setups at different angles. Whether your team is working on the ground or on elevated platforms, we have a range of barrier systems to ensure their safety.
various edge protection solutions for you
As a specialist edge protection manufacturer and supplier, we have always been committed to offering our users different possibilities. So you also can use various edge protection systems to provide safe walkways on construction sites. If you have any questions, you can contact our representative and engineer.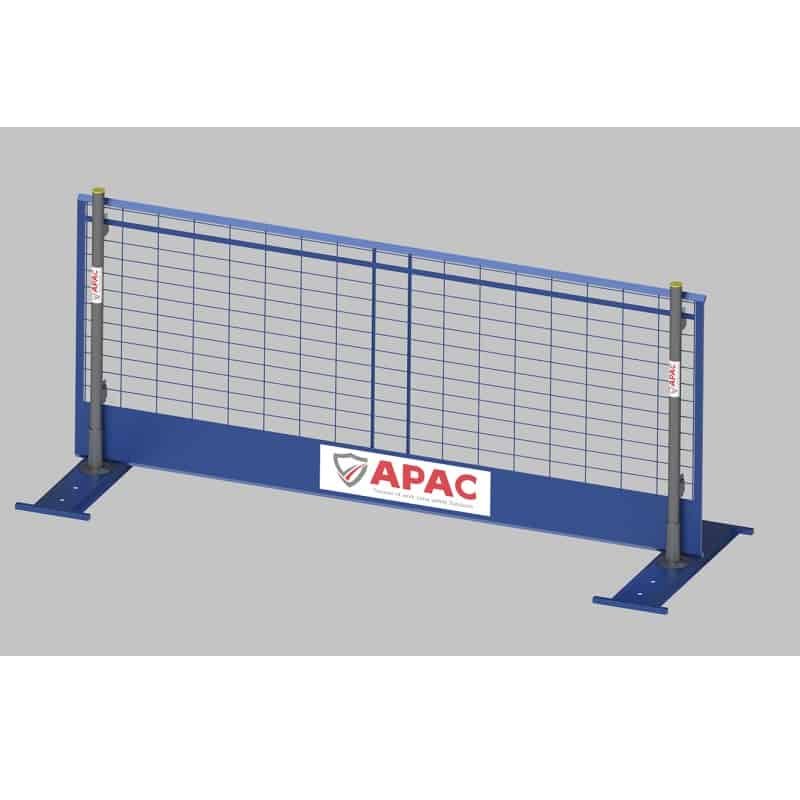 walkway barrier edge protection system
The Walkway Edge Protection System provided by APAC is easy to install and conforms to OSHA 1926.502 and BS EN 13374:2013 standards.
australia
temporary fence
APAC provides Australia and New Zealand clients the temp fence panels of the best quality, all products strictly comply with AS 4687-2007.
temporary chain link fence
APAC Temporary chain link fence has a superior structure, mobility, and environmental suitability is very good.
APAC Heras Fence complies with BS 1722-18-2011 standard. The Heras panel common size is 3.5m in length and 2.0m in height
Automatic production line ensure your products
APAC has our own automatic production line, so we can guarantee the quality and delivery time of our edge protection system. Our dedicated team of experienced welders plays a crucial role in maintaining the high standards of our edge protection systems. Their expertise ensures that you receive top-notch products that meet all safety requirements without any worries.
All components of our edge protection system for blocking and temporary enclosures are well packed and stacked in the steel pallets before shipment.
If you and your project need edge protection for blocking and temporary enclosures, please reach out to our team. We can help find the perfect solution for any construction site!
temporary edge protection resources for you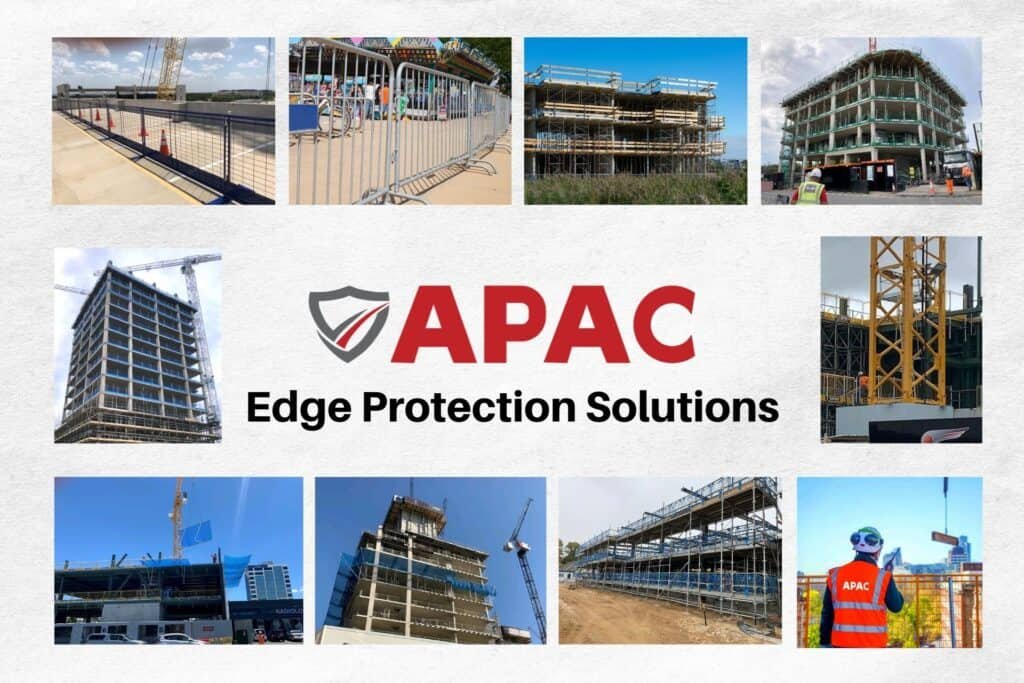 We are pleased to offer a comprehensive range of temporary edge protection solutions. To learn more about our latest offerings, we invite you to download our updated catalog.
We are pleased to offer OEM and ODM services for our temporary edge protection solutions. You have the flexibility to customize your products with your own logo and choose from a variety of colors to align with your brand identity or project requirements.
Our dedicated team of professional engineers is available to assist you throughout the design and customization process. They will work closely with you to understand your specific needs and provide tailored solutions that meet your project's unique requirements.
Additionally, we provide comprehensive installation guidance to ensure seamless implementation of our edge protection systems. Our installation guides are designed to assist your onsite team and help them install the products correctly and efficiently.
For more details on our OEM and ODM services, please visit our website. There, you will find information about our customization options, logo placement, color choices, and more.
We are proud to have exported our edge protection products to various countries, including Singapore, the United Kingdom, the United States, Australia, and more. Our global presence and successful projects in these regions showcase the quality and reliability of our solutions.
To view our case studies and project references, please visit our projects. On our website, you will find a dedicated section highlighting our accomplishments and successful installations in different countries around the world.
The system can be used as temporary blocking in traffic environments, on construction sites and at events etc.  And also can be used on prefabricated concrete slabs to create a safe blockage for construction personnel. The system is movable, you can move to any place that needs protection.The system is designed for ergonomic and cost-effective handling.