Welcome To APAC BUILDERS EQUIPMENT
metal roof edge protection
APAC metal roof edge protection solution is the ideal fall protection for metal roof surfaces, regardless of the type of metal roof, APAC can understand your unique needs and adapt the design to overcome almost all falling obstacles, creating complete protection.
metal roof edge protection solutions
APAC roof edge protection solution includes roof guardrail, personal fall protection, and anchors.APAC freestanding guardrail is manufactured from aluminum 6063 or 6061. The materials have excellent processing performance, excellent welding characteristics and electroplating, good corrosion resistance, high toughness and no deformation after processing, the material is dense and defect-free and easy to polish, easy to paint film, excellent oxidation effect, etc.
Regardless of the type of metal roof, our team of fall experts will work with you to understand your unique needs to customize it.
counterweight roof guardrail system
Durable aluminium, corrosion-resistant construction. 30% lighter than steel alternative.
freestanding roof guardrail system
Durable finish: Made from lightweight durable aluminum with stainless steel fixings.
fixed roof guardrail system
The system is made with the highest quality of steel with anti-corrosion galvanization for weather protection. Available as fixed or folding rails for a wide variety of jobs.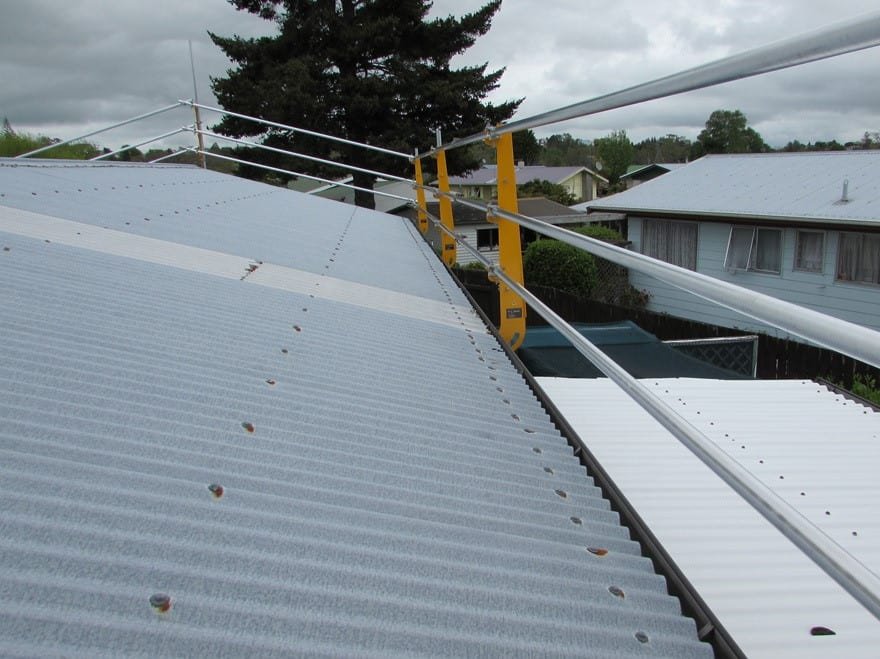 portable roof edge protection
The guardrail is designed to fit to existing and new buildings. And rigorously designed and tested to be compliant with AS/NZS 4994.1:2009.
Designed for use on flat or low sloped roofs. Swiveling D-ring allows connected user to move with complete range of movement.
The safety harness is an all-around safety harness, combined with the advantages of the standard type safety harness. 
The safety lifeline is made of sealed aluminum Jacket or Plastic shell, automatically controlled by the changed speed.
Safety lanyards are a worker's vital link to their fall protection anchor point. Lanyards are typically short sections of webbing or cable that are usually attached to the D-ring of a worker's safety harness.
APAC Builders Equipment Co., Ltd is a fast grown Chinese company, focuses on the edge protection technical development and to meet the needs of the market, and provides innovative construction edge protection products with outstanding service.
This website is a direct line of communication between you and our expert team, also providing access to a complete solution of your project needs, tech support, and more requirement documents.
Just contact us, and we'll be happy to stand by you.

China #1 Edge Protection Systems manufacturer and supplier
Offers free design service and one-stop solution
Edge Protection Barriers maximum versatility to other brands
Fully edge protection solutions with interchangeable components
Capability to supply both bulk orders and smaller volumes
Samples in stock ready for delivery
Fast and efficient delivery to whole world
Let's start a new project together