Welcome To APAC BUILDERS EQUIPMENT
concrete flat Roof edge protection
The dangers of roof edges are most apparent, and being near them without any protection increases the likelihood of accidents. Roof edge protection systems are therefore of great importance to prevent workers from falling off the edge of buildings when working at height, thus safeguarding their lives.
roof edge protection solutions
The APAC roof edge protection system is suitable for different roof types, offers maximum flexibility for most rooftop configurations. Each of the safety systems is made with the highest quality of steel with anti-corrosion galvanization, giving the product longevity with lightweight strength.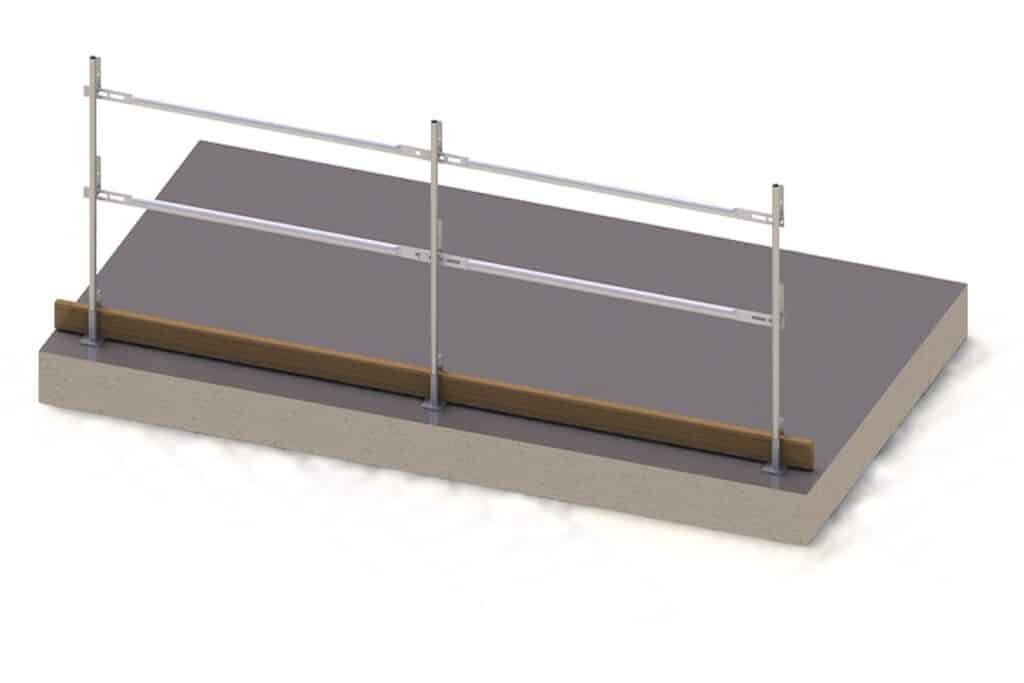 The APAC Base Guardrail System is a simple, fast, and economical way to build temporary handrail systems. The system is used to ensure worker safety and increase productivity at the same time.
slab grabber guardrail system
The Slab Grabber guardrail system is used to prevent workers from crossing the slab edge and can be used as an alternative to fall protection or safety net systems. 
counterweight guardrail system
The counterweight guardrail system requires no fixings or drilling and subsequently no repair to the roof membrane. It is suitable for flat or nearly flat roofs.
moveable guardrail system
It requires no penetration of the substrate, offers four toeboard attachment points, and is composed of powder-coated, galvanized steel for superior durability and weather resistance.
adjustable permanent Guardrail system
Easy to install, no special tools or drilling required. The counterweight base keeps stable and able to withstand 200 lbs of horizontal force.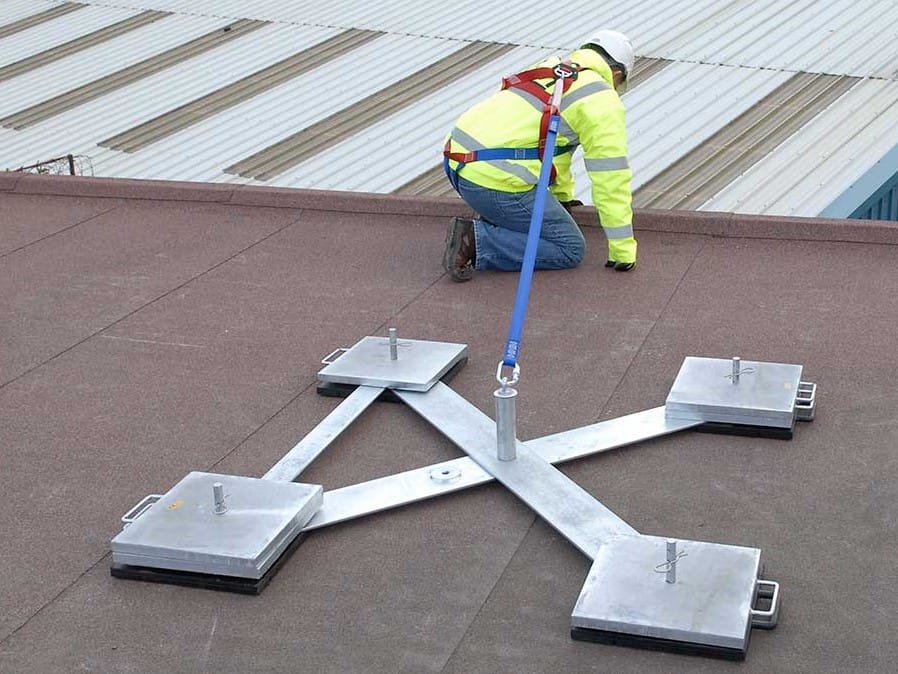 freestanding rooftop anchor
Our freestanding anchor allows you to safely undertake maintenance or servicing tasks on a flat roof, significantly reducing the risks of falling.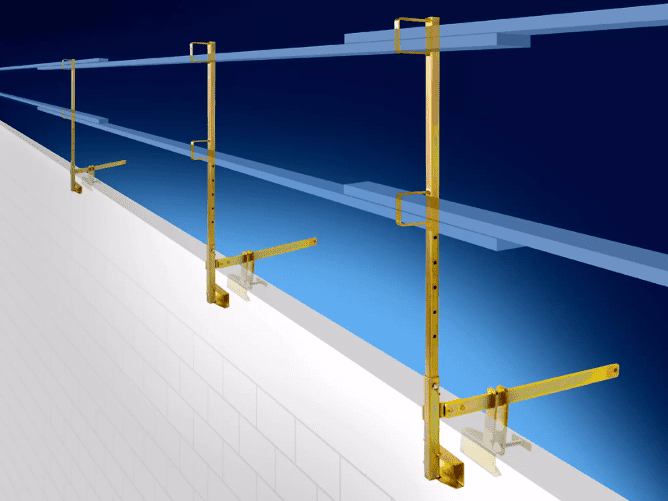 portable parapet guardrail system
APAC Parapet Clamp guardrail systems are the ideal solution for the temporary or permanent installation of leading-edge safety systems on buildings with parapet walls.
Permanent Parapet guardrail system
The Parapet Clamp Guardrail System is a simple and safe fall protection solution that requires no drilling and can be installed with a single spanner.
The anchor is made up of ASTM rated steel, making it high strength and reliable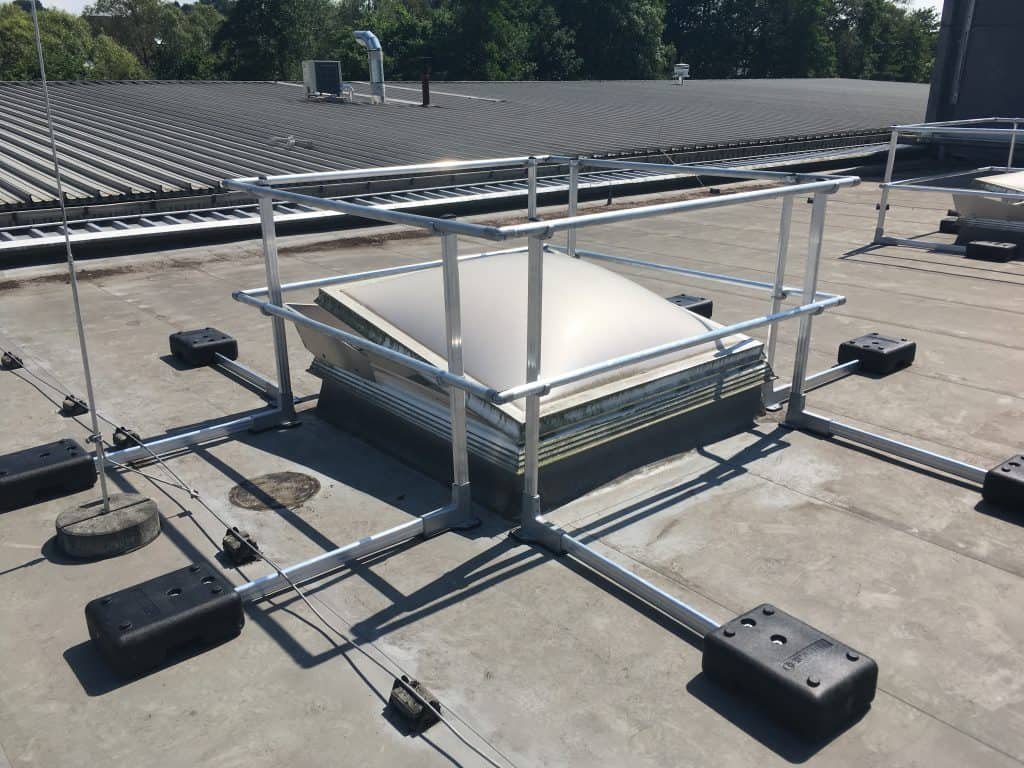 Exceptional stability: Uses proven counterbalance weight system of only 25kg each, for exceptional stability and reduced.
Skylight Safety Nets are made of high tenacity 4″ polypropylene knotless nets and are used during new construction, renovation, and maintenance roof work.
personal fall protection equipment
The safety harness is an all-around safety harness, combined with the advantages of the standard type safety harness. 
Safety lanyards are a worker's vital link to their fall protection anchor point. Lanyards are typically short sections of webbing or cable that are usually attached to the D-ring of a worker's safety harness.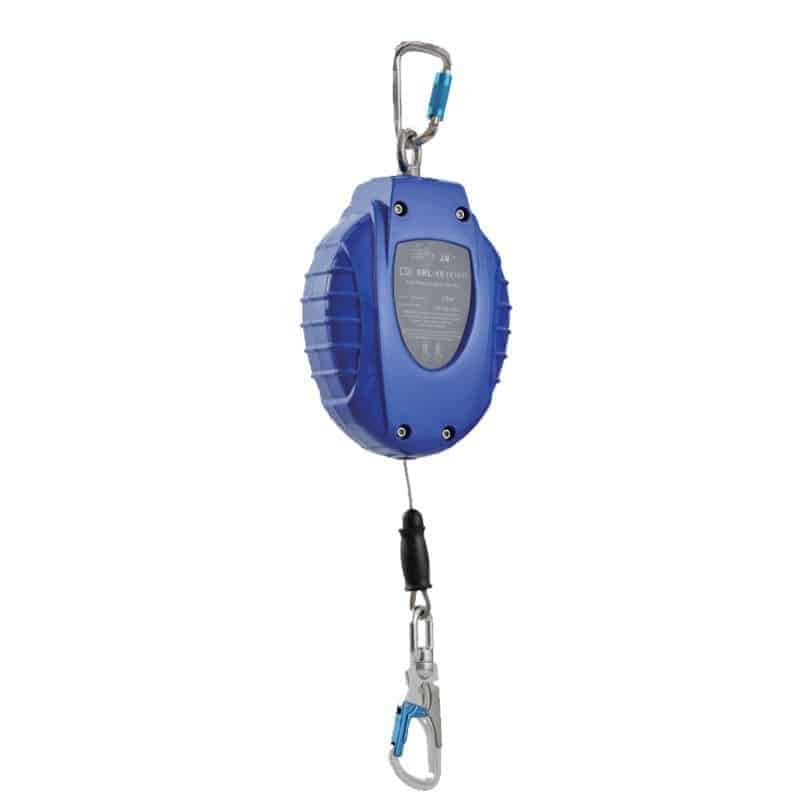 The safety lifeline is made of sealed aluminum Jacket or Plastic shell, automatically controlled by the changed speed.
Advantages of APAC roof edge protection
APAC roof edge protection is ideal for collective fall protection measures on flat roofs and we provide comprehensive modular system with freestanding and fixed solutions. All products are tested to the highest safety standards to match roof guardrail requirements.
In addition to standard ranges of roof edge protection systems, we also offer a custom design and fabrication service for companies with a unique set of requirements.
Our experienced customer-driven team provides seamless product development production, quality control, delivery, and local engineering support for fast, effective solutions where ever required.
companies we've worked with

Let's start a new project together