Welcome To APAC BUILDERS EQUIPMENT
double height edge protection system
A large number of fatal accidents occur in construction areas as a result of working at height, whether it is to fall from or through a high surface or to have something fall on you. That is why edge protection solutions are so significant. Compared to traditional edge protection systems, double-height edge protection provides a more comprehensive edge protection coverage for everyone on the construction site.
APAC is committed to providing you with safety at your workplace. Our goal is to provide a wide range of high-quality safety products that will suit any of your project requirements.
double height edge protection for sale
Our new edge protection system has passed rigorous testing and suit for a number of safety applications related to construction practices. It is now compliant for any construction structure, built for all construction sites.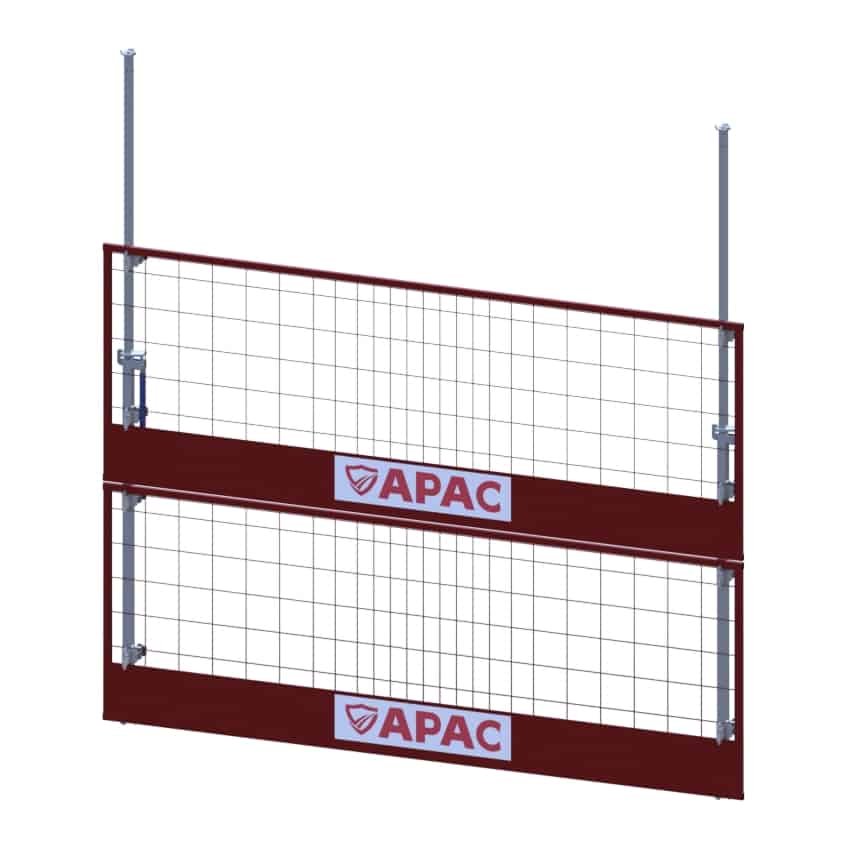 compression post edge protection
Compression post  system that is not anchored or bolted, but relies on friction or compression fixings between the floor and soffit.
SAFEGE BOLT DOWN EDGE PROTECTION SYSTEM
Safedge Bolt Down Edge Protection system is combined with a socket base, a safedge post and a safedge mesh barrier.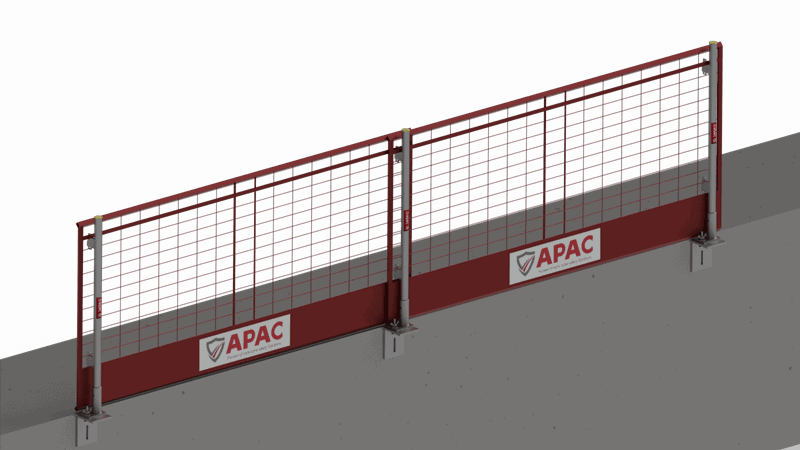 EDGE BRACKET EDGE PROTECTION SYSTEM
An excellent concrete bracket edge protection solution for erecting barrier systems on precast concrete slab edges, timer cassette edges, or pre-cast stair stringer.
TG EDGE BRACKET EDGE PROTECTION SYSTEM
The TG Slab Edge Bracket Protection System offers a method of attachment to any suitable vertical surface, connecting with TG post and TG mesh barrier.
APAC was founded to provide a one-stop solution for construction site safety products. We are a professional manufacturer and supplier of edge protection systems in China. We produce and provide high-quality edge protection equipment for temporary support on the construction site.
In addition to concrete, steel, and structural timber, we offer solutions for existing and new buildings, which are flexible and can be adapted to meet your needs. Please let us know if you have any questions.
We take raw materials from the famous steel plants, and they are suitable for so many years of use.
Mesh barriers are the most used edge protection system items that must be good to prevent fall accidents. The quality and the specified checks that we always carry out over the years.
We have an experienced and hardworking workers team second to none in China to back up all products.
APAC has been manufacturing quality products since 2014. Our goal is to provide you with quality products at the best possible price while providing the highest level of service and support.
APAC edge protection systems that meet and exceed EN 13374 and OSHA standards. Manufactured with quality welds and durable steel, our products are built to last.

China #1 Edge Protection Systems manufacturer and supplier
Offers free design service and one-stop solution
Edge Protection Barriers maximum versatility to other brands
Fully edge protection solutions with interchangeable components
Capability to supply both bulk orders and smaller volumes
Samples in stock ready for delivery
Fast and efficient delivery to whole world
Let's start a new project together